The Original Oil Treatment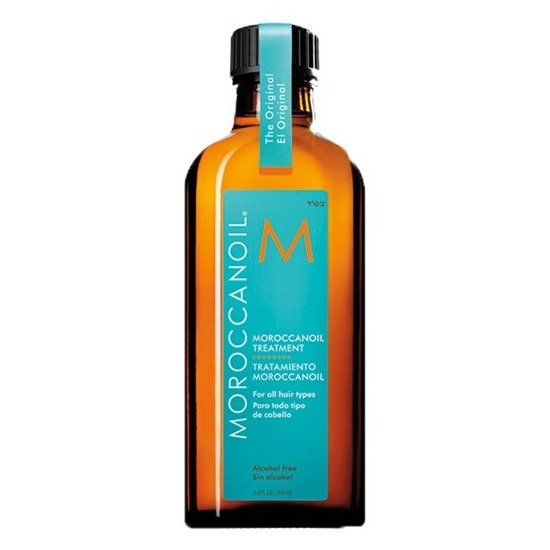 Rollover image to zoom
Reviews

Must have!
I like to color my hair a lot because I'm so indecisive of what I'd like to do with it. I was introduced to this product years ago and have been obsessed ever since. This is not a hype. This product truly works miracles on your hair and WILL save it. I always have it in my bathroom ready for use. I also purchased the hydration mask and use it once a week. To someone who is considering giving these products a try, it looks expensive but I can assure you, you won't mind investing into it once you give it a try so go on, do it! You'll never look back :)

LOVELOVELOVE
i have used this for over two years and i adore this. the smell alone is heavenly, like i would honestly buy the perfume to this. i have tried so many hair oils and serums that make my hair greasy but this is so lightweight and makes my hair feel so smooth, soft, and tangle free(: i put it in wet or dry to the ends of my hair. i completely reccommend this.

Absolute heaven in a bottle!
I think the title I've given this review says it all. This oil is a little on the pricey side but omg it's worth it! And in my opinion doesn't get enough recognition! I use it after washing my hair while my hair is still damp and let my hair air dry. I find it makes my hair dry faster and leaves my hair so beautiful, glossy and extremely healthy looking! I've used other hair oils that claim to hydrate and what not but absolutely NOTHING compares! If your on the hunt for an amazing hair oil and have the extra money, I would totally recommend it! You won't regret it ;)

the best
this is the only product I use in my hair after getting out of the shower. Its all I need! My hair is super complicated- fine and curly and frizzy as well as somewhat damaged from previous dye jobs and bleaching. This stuff doesnt weigh down my hair and just livens up the quality of it immediately. Makes it feel like virgin hair again! I use this while its damp so it can air dry soaking it up as well as before and after styling it.

Had to stop using this product
While it smells amazing and i used to love how it made my hair feel--I have to give this a bad review. Why? well because I have embarked on an all natural hair journey and noticed that this product is chock full of silicones. so, while i was under the impression that i was doing something awesome for my hair with this stuff I was actually just coating my hair with a very thick layer of synthetic silicones. Not for me.
---