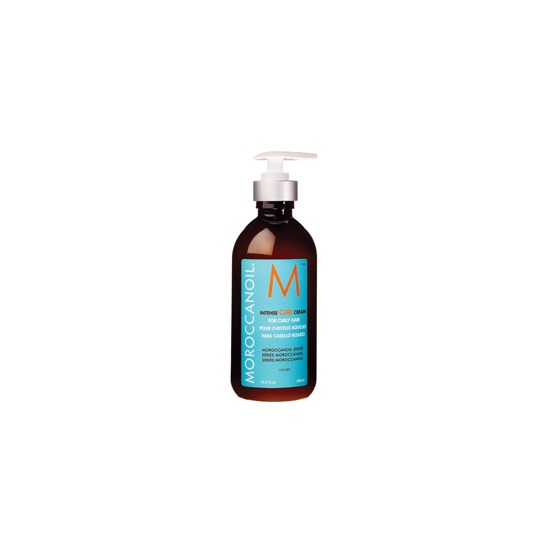 Rollover image to zoom
Reviews

I was recommended to use this by my stylist at the hair salon. I bought a small bottle due to the price and I loved it. It made my hair feel so soft all day and didn't weigh my hair down with a lot of product. Although it does work well, I don't think I will purchase it regularly as it does cost quite a lot but it is good quality.

I love this product. It perfectly hydrates and cotes my hair in moisture. I was on a long journey searching for a a leave in conditioner that would give my big coarse curls some tlc. Most leave ins would work at first bust after a while my hair got hard and unmanageable. I wanted to find a product that I could wear my hair out instead of in protective styling all the time. This is the only moisturizer I've found that keeps my hair soft and moisturized. It keeps my curls defined and bouncy all day long. I would not recommend this product for fine straight hair as it may way it down. Also the smell is pretty strong. Other than that it's one of my favorite products!

YAAAAY.
I love this stuff. No, you don't understand. I mean I LOVE this stuff. I cant live without it. Its saved me from a series of bad hair days, so the least I can do in return is give it a good review. (and it smells really good!!) I have thick thick thick thick thicker then you can imagine, dry, curly coarse hair. Its very unpredictable, on some days they look like ramen noodles and on others it frizzes to a point where it looks like an afro is consuming my head. Its also very damaged, because I straighten and dye it a lot and its still recovering from a relaxer a few years back. I kid you not, this stuff gets rid of ALLLL frizz. None of that annoying halo frizz or anything. My curls (which normally look like crap) now look healthy and Im proud to show them off. Its light yet it does its job perfectly, and for only $30!

Working in a salon, we swear by the whole Moroccan Oil range and I know why. The argan oil helps to smooth damaged/frizzy hair and gives back to oil that's been stripped away. The curl cream is great if your hair is really frizzy or curly as it really does tame the wild mane. I'll forever swear by these products!

Can I just take a second to say how much I love this product? I have thicker than thick, curly out of control hair. Moroccan oil is my best friend on some days, it never fails me haha! Super easy to just throw in your hair and have nice controlled locks till you shower again! Lovelovelove.

Did Wonders!
I love this stuff for my daughter's hair. She is bi-racial and has very thick, course, kinky curls. I've tried so many products that smelled horrible and were just plain nasty. When I was at my hair salon getting my own hair done I asked my stylist for suggestions to tame my daughters fro and she said hands down that this Curl Cream would do the job, and she did not let me down!
My daughter used to hate her curls and would beg me to let her get it relaxed but now she makes sure that we always have MoroccanOil products on hand and she has learned to love the curls that she was born with.

coarse hair miracle
I have coarse, frizzy, wavy hair that is a nightmare to manage in the moist, heated summers of North Carolina. This product tamed my frizz, defined my waves and gradually improved the overall health of my hair. I've used a lot of wonderful salon quality curl creams (Davines, Momo, Arrojo, Loretta etc.), but this one is hands down my favorite.
At approximately $30 per 10 oz. bottle, the price is a little steep, but as another reviewer mentioned, a little goes a long way. I have very long, thick hair and I manage to make my bottle last about ten months (I use this daily). If you suffer from coarse, perpetually dry, and frizzy hair, I can't recommend Moroccanoil Intense Curl Cream enough!
---