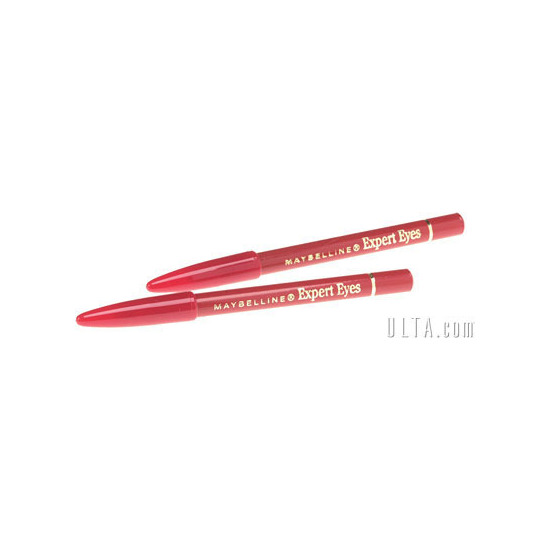 Rollover image to zoom
Reviews

Beauty by Candice Ronae M.
Aug 11, 2012
Love 'Em!
I've been using these pencils for YEEEEEEEAAAARS! Way back in the day when I was in middle school, when the pencils used to come with a sharpener. (Before the recession.) As far as I'm concerned I don't need to ever try another eyebrow pencil. They are really inexpensive: that's the part that I love most of all! Haha! If a product works well and is budget friendly? Why, you had me at hello! I love that when I draw my eyebrows on with these, they stay PUT! I've tried other products and a small little bump left me lookin like Whoopi. But with these you can rest assured your brows will last all day. They come in a variety of colors to match multiple needs. I gave them 4.5 starts instead of a full 5, taking away 1/2 a star, because the only downfall to this product is that they are REALLY dry pencils. I don't possible see how you could use them on the eye without cuttin yoself. Unless you do the old "warm them up a bit with a lighter" method. Anyhoo, would recommend this product to anyone, for brows!

Mary Anne M.
Jul 05, 2012
No Need to Bother with Other Eyebrow Makeup
I am on my third pack of these eyebrow pencils. I love them so much that I don't even want to bother trying other eyebrow makeup like the powdered eyebrows, because these are so cheap and easy to use, and their lasting power is excellent. They pretty much come in all natural hair colors from the brows for blonde hair to brows for darker hair. I have slightly asymmetrical brows and uneven brow hair distribution, so I use these pencils to draw in "missing" hairs, shape and define my brows with a sharpened point, broad edge, or by blending (and this is wonderfully blendable). The pencil is soft, and a little like a gel if you use just enough on your eyebrows, that it's easy to brush your eyebrow hairs into shape and remove excess product, and keep the shape of your eyebrows throughout the day.
The casing of the pencil is great and I've never had a problem with sharpening these eye pencils, but I definitely notice that the formula of the pencil is creamy enough to make a sticky, smudgy mess as it coats the blades of your sharpeners.
The color can fade a little with these, so what I usually do with each pack of two is keep a pencil at home and another pencil in my bag for touch-ups on the go. These last a long time too! You just can't mess up with these. I love it enough to wear it right down to a tiny little stub of a pencil!

Good for eyebrows
I really like these pencils for my eyebrows. I don't use them for my eyes because I feel they don't glide very smoothly. Also they don't really have enough color for my taste. On the other side they are great for defining my eyebrows. With just a little bit they look great and it's really easy to shape them. Washes out very easily.

FAVORITE!
This is my most favorite eye brow pencil ever. I've been using this pencil ever since I was 13, and I am 23 now. I am very very very very sad that they discontinued the charcoal grey color. THAT COLOR IS SOOO PERFECT FOR MY SKIN TONE! UGH. If anyone knows a dupe for that please let me know. I have literally tried every single pencil out there. And so far I know MAC eyebrow pencil in taupe is very similar to charcoal grey but I don't like the formation of it. It is way to waxy. So is the ardell eyebrow pencil. WAY TOO WAXY! Also, I just bought the Sonia Kasuck eye brow pencil in taupe. I bought it today but I will try it out and let you guys know. P.S I bought 10 packs of these pencils when I found out it was discontinued. LET ME KNOW WHAT YOU GIRLS USE TO FILL IN YOUR BROWS!

The ONLY Brow Pencil i use!
I started grooming my eyebrows at the age of 13 because besides eyebrown pencil i was only allowed pink lipgloss! This was the first brow pencil i have ever used and WILL ever use! i wear the color blonde and i even lightened my eyebrows a bit a few month ago and the color still matches!
This is super easy to apply, glides on flawless & easly blendable! compared to MAC lingering brown pencil it is not as creme but thats what i love about it! MAC brow pencil never lasted throughout the day and this doesnt budge! plus you get 2 pencils and they are easly able to fit in any makeup bag for travel. the best part about this product is that is under $5 for 2 pencils! its a steal!!!
---