Mineral Powder Natural Perfecting Powder Foundation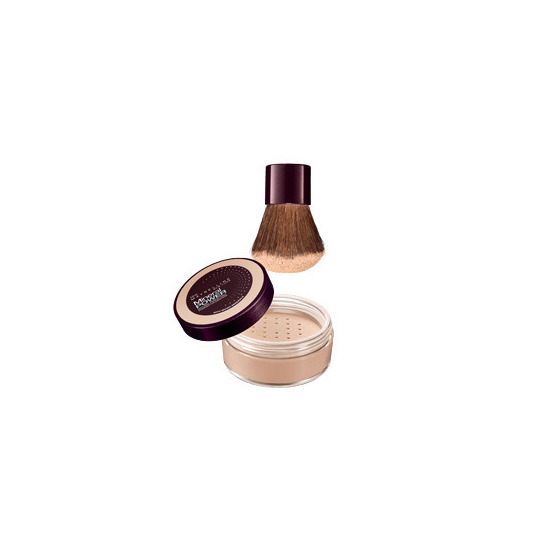 Rollover image to zoom
Reviews

saved my life!
i used to have bad acne, i used so many different foundations, but only made my skin worst!!! so one day i went to the drugstore because i needed make up but it was always so difficult to choose, i was so disapointed with so many products when all of the sudden i look at this powder and i was not sure if i wanted to use a powder because i was worried that didnt cover well, but i said to myself i've tried alot of foundations, i have nothing to loose if i try this one, well i been using it for maybe 5 years, and my acne was gone immediately when i began to use it, its amazing because has a great coverage and also dont damage my skin, love it so much im so afraid to try a different one

Limited or No Options for Fair, Yellow Undertones
I was looking for a cheaper alternative mineral foundation to bareMinerals and decided to try out Maybelline's mineral foundation since I was fond of that brand's other products. However, as with most drugstore foundations it was very hard to find a color match for me in this foundation. The closest I could get to my skintone at the time I tried this was in Light 4/Nude. Although it matched the light-medium shade, it had too warm/orange of an undertone for my yellow tones. The next lightest shade I tried, Light 3/Natural Ivory, was too cool/pink. Those with golden/yellow undertones such as myself are out of luck in this line of drugstore mineral foundations unless they tan into a more orange shade. Luckily, Light 4/Nude did work out for during the summer when I did tan. Shade selection aside, I loved the foundation's finish. While bareMinerals' original foundation has a dewy finish, Maybelline's mineral foundation is semi-matte, which is nice for combo and oily skin types without dulling the skin too much. However, on few occasions I felt itchy on my face wearing this and I wonder if it may be linked to the foundation's micro-minerals? Or mixing with sweat throughout the day, since this has decent lasting power on the primer I had at the time (Victoria's Secret VS PRO Airbrush FX Face Primer).
As much as I loved the finish of this foundation and how affordable it was compared to bareMinerals, I just couldn't find a good color match since this line swings to either too cool or too warm for me. And the brush is useless; it felt too scratchy so I threw it out and applied this with an e.l.f. Studio Complexion Brush instead.

Stephanie L.
Aug 16, 2011
Decent drugstore buy
This is a pretty good drugstore brand foundation. I don't think it's made my skin noticeably better, but I don't use it every day, so that's probably why. It looks natural and it never feels heavy. However, I would NOT recommend using the brush that comes with it. I accidentally bought this foundation in a shade that was just a tiny bit too dark for me, but when I put it on using the attached brush it was wayyyyy too dark - it looked orange and caky. As soon as I started applying it with an Ecotools brush it looked much more natural and it was no longer noticeably darker than my natural skin tone. So I would only recommend buying this if you have a good kabuki/powder brush or are willing to buy one.

Great coverage and not too heavy on the skin!
AMAZING. I use this every day and the great thing is that it doesn't damage my skin. In fact, it does the opposite by leaving me with smooth, clear and luminous skin. Definitely a product I would recommend...I really can't see myself going back to using a liquid foundation on a daily basis!
---