Volum' Express the Falsies Washable Mascara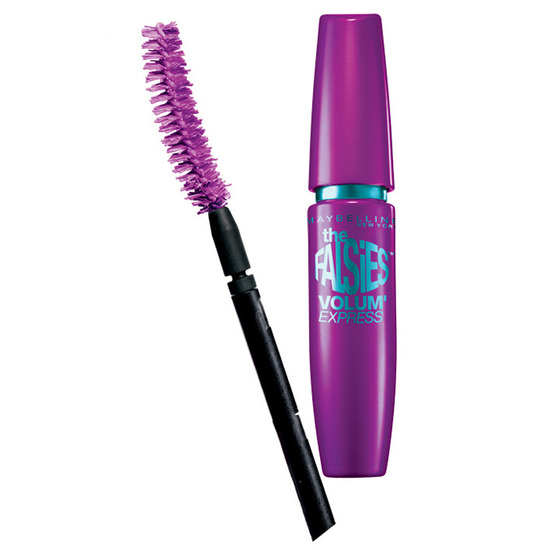 Rollover image to zoom
Reviews

Definitely thickens your lashes and gives you some length. I found that the best way to use this product is to keep building up the coats without allowing for drying time. If your lashes dry and then you apply another coat it'll come out clumpy. 4 stars because of all the mascaras I've tried this bottle seems to dry out the fastest.

HOLY GRAIL!!!
I love this mascara! It makes my lashes so long and gives them a lot of volume. It's definitely my favorite drugstore mascara. I've been through so many tubes of this!

Love being able to do two coats of this mascara and get a better result than 10 coats of my other mascaras. It stays on all day and does not flake. The only problem I have is how hard it is to take off at night. Honestly it takes over 10 minutes of scrubbing to get it all off. And if you can't get it all off then when you go to apply again the next day it starts to get clumpy. I love this mascara, but I did not purchase the waterproof one so I wish it was easier to take off.

Amazing!
I have no doubt this is the best drugstore mascara out there. I've tried many mascaras over the years, including more high end products (Clinique, Estée Lauder, etc.), but The Falsies is by far my favorite. It gives me my thickest lashes. I can't, however, vouch for the waterproof version, as it's not a product I have used.

Maybeline is usually a great brand, but this time, they kinda failed. Sure, for the first 2 weeks, it works like magic. Your lashes are full and long and volumized. Give it a couple more days and it turns clumpy, old and destroys your lashes. I had to buy like three of these in one month, and I barely managed without my eyelash curler. Sorry not sorry Maybeline.

I loved this product when I first bought it!! Definitely different than any other mascara I'd used but gave lovely long lashes. The shaped wand allows you to build volume at the root with the flat side, then flip the wand over and you can create a lovely shape and length on the rest of the lash. It is a mascara with fibres in, and I have noticed as it is drying out it has started flaking, BUT will definitely re-purchase!!
---