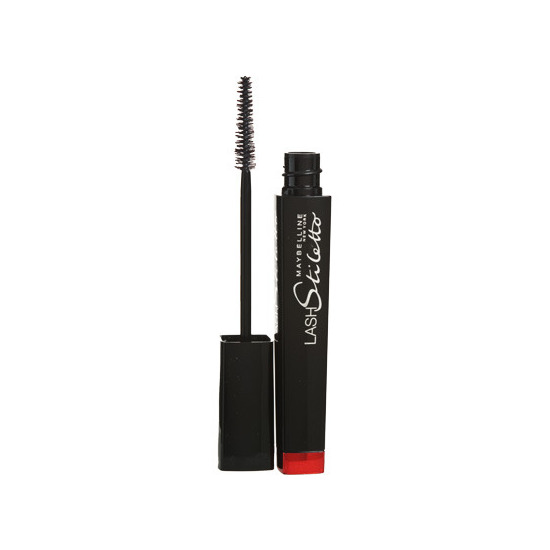 Rollover image to zoom
Reviews

one of my faves
I love lengthening mascara, & this one delivers. I love long spider lashes. When I use volumizing mascaras my lashes look short. This mascara can be worn lightly, or multiple coats & doesnt clump.

Not for me
The only thing this mascara does for me is lengthen, but I want volume too. This makes my eyelashes look sparse and skinny. It also clumped quite a bit, giving me spider lashes. It works great for my bottom lashes though. I'd rather stick with the Maybelline's $5 mascaras (Plush, Falsies, Rocket ect.) They always make my lashes longer AND thicker. Would not buy this again.
I LOOOOVE THIS MASCARA FOR LENGTHENING!!!... So I will use this one when I'm in a hurry ..for the price and for 2-3 quickie layers it separates the lashes and definitely works with a number of different types of lashes.... I have recommended this one to several friends and no one has complained!!...I get the regular Lash stiletto ! this one seems to have a red brush?! Product glides on and is non irritating!

Never stopped using this!
Since its come out I haven't stopped using this! I love this mascara, it lengthens and separates my lashes BEAUTIFULLY! it doesn't have much volume but it gets the job done. If I want extra volume I just layer this with my L'oreal carbon black voluminous. Both of these mascaras are in my makeup bag AT ALL TIMES! Best of all this mascara doesn't flake at ALL (like carbon black). It also comes off easily as well.
---