Great Lash Waterproof Mascara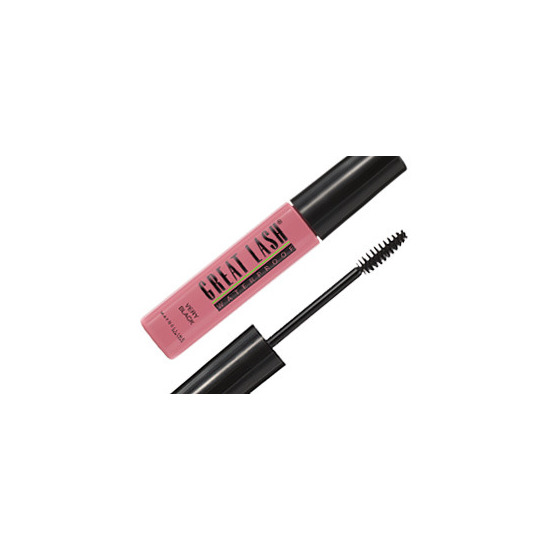 Rollover image to zoom
Reviews

My go-to! I LOVE LOVE LOVE this mascara. It can hold a curl, extend, darken, and adds volume to your lashes. I normally go for mascaras that are waterproof and can fan out your lashes that lasts all day, and this is definitely my favorite that I want to use for the rest if my life!

OMG LOVE THIS
This is my favorite mascara EVER! It is really waterproof (as it says) and holds a curl. It only smudges a little but only on hot days (idk why) It gives you a natural lash look as opposed to MAYBELLINE VOLUM' EXPRESS THE FALSIES WATERPROOF, so overall I LOVE this mascara!

Cheap, keeps lashes curly.
It took me years of searching but I finally found my go-to mascara. I've always known of this particular "favorite" but was skeptical since it was so cheap. I am a devout follower of high-end make up but I finally relented and bought this on a whim since it was only $3. Needless to say I was utterly converted. The mascara is great! It keeps my lashes curly all day long and does not get clumpy. I love that it's the waterproof formula since I have very sensitive eyes that need constant hydration.

Dallas Lynne S.
Feb 19, 2012
I love how this mascara is waterproof! It pretty much lasts all day (on me it does), and my eyes water constantly during the day (and I also have gym at the end of the school day). My sister had bought this for my for Christmas because she knew I needed new mascara. I absolutely love it and I'm glad she bought it for me.

A GOOD STAYING POWER!
I have always had the problem of smudging mascara, so I decided to test this one out. My first impression when using this was that the brush is very nice. It's small enough to get every single lash and gives nice definition. But it doesn't really do anything amazing to your lashes. I don't think that it lengthens and it defiantly doesn't give you much volume! But I do actually kinda like that it does give you a natural look 'cause I've been blessed with naturally very long lashes. But if you prefer the falsies look this maybe isn't the mascara for you!
It stays on all day long and looks very fresh even when you've worn it for 14 hours (which probably isn't too healthy for your lashes! OH WELL!) You do need a good eye makeup remover to get it off but if you have that it's very easy to get off!
I have worked out with this mascara and it did stay on! The grand test I had with it was at my hot yoga class where the temperature is about 100F and it stayed on!

This lives up to its title -- it IS smudge-proof, waterproof and lasts all day. It keeps my lashes curled all day without clumping. I've tried lots of other "waterproof" mascara but only Maybelline Great Lash does it for me. I've also used this to thicken my eyebrows and keep them on fleek!

Great
This is a really effective mascara! The brush is smaller which minimises clumps really really well. One of my personal favourites bc it looks very natural! Highly recommend this! Other of my mascara a clump or look very thick and unnatural which isn't what I'm after - this mascara was tidy and exactly what I was after (plus it waterproof which is even better!)
---