Full 'N Soft Washable Mascara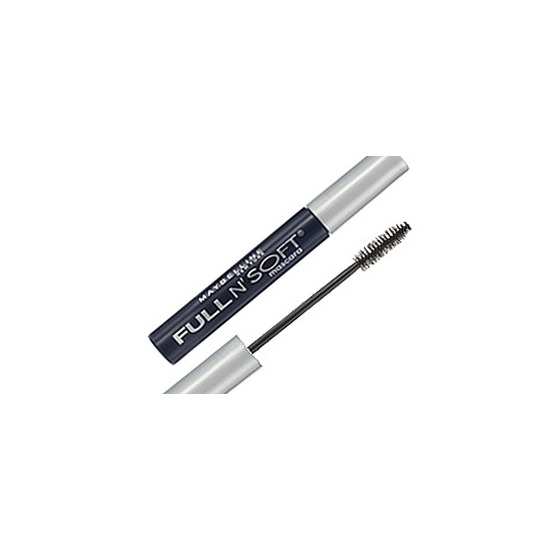 Rollover image to zoom
Reviews

I bought it thinking it would be a drier mascara but it wasn't. It wouldn't hold a curl whatsoever in my asian lashes. Once I was hopeful that it finally worked but it drooped back down. So now I wipe a lot of it off and use it on top of my Lash King mascara. It gives amazing length but can get clumpy

Favorite Mascara
I love this mascara!! It is amazing! I use this mascara every day...it's so good!! If you don't like clumpy mascaras, this is the product for you. It gives your lashes great length. I layer it on my other mascara and it make gorgeous long lashes!! You really should go out and buy it it's awesome!!!!!

Amazing!
I love this mascara! It definitely lengthens your eyelashes and stays on all day. Occasionally It will flake but I choose to ignore due to the fact that there is so many other great things about this mascara. It provides natural looking lashes.. Not so much on the volume side but this mascara is great for a natural eye look!

Back in rotation
I ran out of my Loreal (???) Voluminous mascara and saw that I had a full unused tube of full n soft in my drawer. Was skeptical bcuz I live in hot ass Houston and was afraid I would like a raccoon by the end of the day. Not at all! The name fits this product perfectly, so pleasantly surprised that it held up the way it did. Will repurchase.

Perfect
This is my all-time favorite mascara! It's true to its name, is very washable, and goes on nice and smooth. I've compared it with CoverGirl Colossal Volume, CoverGirl Exact Eyelights, Maybelline Great Lash, Flirt! BIG FLIRT Mascara, and many others, and this is the one I always come back to.

Mary Anne M.
Jul 05, 2012
True to Its Name
I have short and somewhat sparse lashes that I normally don't doll up and especially don't lengthen because I wear glasses and hate it when my already short lashes happen to smudge mascara onto my glasses when I blink. I wanted a mascara that volumized and separated my lashes rather than lengthened them, and heard pretty good reviews about this mascara.
I happened to find it for $2 at a swap meet and it is the best $2 I've spent at a swap meet in a long time! My lashes are volumized like Maybelline's Great Lash mascara did, but they were much better separated and less clumpy, and the best part about this mascara is that it kept my lashes soft and conditioned all day—I didn't feel like they were one bit brittle. Would definitely buy this again, though of course I'd rather pay $2 for it than the retail $6.
---