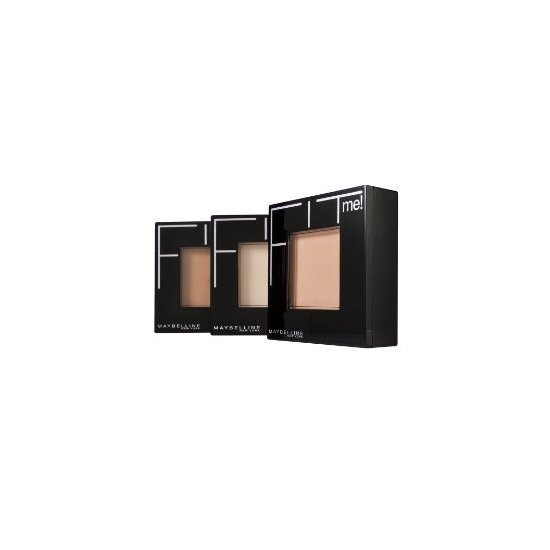 Rollover image to zoom
Reviews

Need more shades..
I love this powder I just wish they had more shades for darker skin tones. The darkest shade is 355 & that is like a shade too light for me.

Charlotte F.
Aug 18, 2014
I really love this powder. It leaves me with a lovely dewy look and I would be lost without it. The compact that it comes in is so handy. It contains a mirror and a sponge to apply the powder with. I don't use the sponge but it's very practically to just throw in your bag and go!

Want a natural look? USE THIS!
The Fit Me pressed powder is a great drugstore product. The good things about this product would be that it gives you a natural matte finish, the product has an awesome lasting power, it goes on smoothly/softly, their is a shade for everyone and it is affordable! What more could you ask for? One of my favourite products!! I have been using it for a year and a half and I switch up my shade through the seasons. AMAZING PRODUCT! :)

Good for setting
I just purchased this powder in the color 210 sandy beige. This product is perfect for setting my Laura Mercier tinted moisturizer in the color nude. I don't think this product would stay with out something under neath of it, but i love how it doesn't make my skin appear or feel cakey. I would recommend this product to someone who wants a light airy powder with not a lot of coverage and just wants to eliminate shine!

I really like this powder,
I just got this powder yesterday, and so far I'm enjoying it, the powder dose leaves the skin a bit shiny, but it's still a good powder oily skin, I have oily skin and I tried it on my skin, it doesn't feel heavy anything. I would love to buy this powder again.

Shiny but effective
This powder blends perfectly with the foundation. I love it despite the bit of shininess it adds. I don't mind the shiny as long as I don't go out in direct sunlight so I would recommend this for a quick office/school look where you'll be inside all day. Overall I would buy it to compliment the foundation. I like it.

New Formula? Super Shiny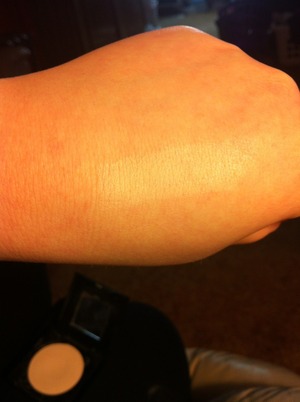 I used to absolutely love this product and especially the Fit Me! line. I've been using the powder off and on for a few years and it was always a very nice light powder that didn't cake or cling to dry patches. It wasn't until maybe my fifth purchase of the powder that I noticed tiny little flicks of shimmer in the powder. They were small and very few in numbers and didn't really show up on the skin so it was no problem for me at first. But it seems that every time I repurchase there are more and more shimmer in the powder. It went from just a like dewiness to extreme shine. This last compact I bought has so much shimmer, it even gets all over my hands and clothes after I try and use it. My face ends up looking super shiny and it seems to bring out any and all imperfections. I don't know if this last compact I got was a reject or if they've started adding a lot more shimmer. It's seriously looks like I took a super shimmery highlighter and just used it as a face powder. Attached is a swatch of Fit Me! pressed powder of 115 Ivory. The powder applied almost colorless to my hand so what you see is the shimmer. So so shiny =[

GOOD SETTING POWDER
This powder is good powder to set my foundation. It leaves my skin with a matte and flawless finish. Its pigmented, and isn't cakey at all. However, I tried wearing this powder alone, without any foundation, and it made my face a bit oily, especially on my t-zone. Other than that, I think its a great setting powder for after your foundation :)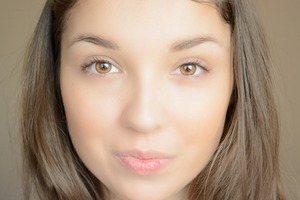 Really good unlike the liquid counterpart. This power looks small but lasts for ages so well worth the money. Smooth even finish and doesn't make my skin look dry like most powders do. Would recommend to anyone :)

Pretty Good
Pros: Pigmented and color matches accurately Dewy finish Soft, lightweight feel on skin Good amount of product for the price Pigments that provide "dewyness" are very fine so you don't look overly-oily Gives skin a nice glow
Cons: Not a matte finish like I thought it was, but that's my bad
---