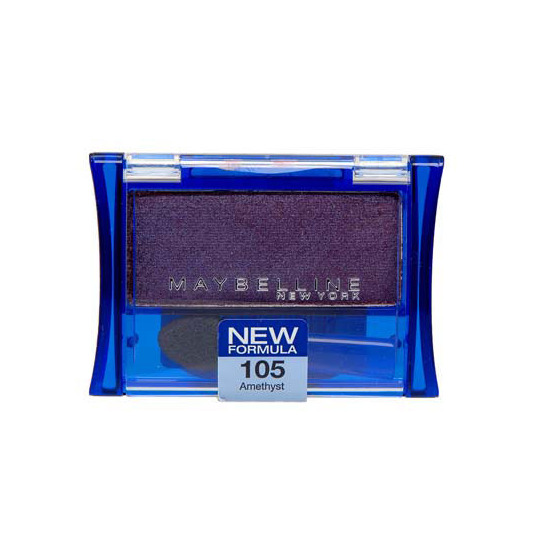 Rollover image to zoom
Reviews

Great shade
If I am in a hurry I slap this in my lid and that is my eyeshadow look it looks so nice and is a very shimmer color which I like for my lid. I am hoping to go and pick up some matte browns from this line because the champagne fizz is very pigmented and very nice and smooth and soft great shade

Not much coverage
I had other colors of this shadows and I doesn't have much coverage. I really didn't buy another one because I didn't like it but a few weeks ago I bought the Champagne fizz for only one purpose: highlight and blend colors for every day natural look use.
It's so soft that the only use I can give it is that. I bought it because it was cheaper than other brands for something simple that I need to use every day. But I don't recommend this line of eye shadows to no one.

This is a good eyeshadow. I usually use it to darken shadows, or have a dark eyelook. This one actually turns out like a dark gray on me, but I actually like it, cause it's bold, but not too harsh. One issue I have is applying. It applies awkwardly for me, so I have to like end up blending it all through my eye so it looks even.

Julia marie C.
Jul 10, 2012
Amazing!
This eyeshadow, especially in this color, is amazing. I use it actually on my cheeks over my blush to get a more per say "porcelain" effect. I love how silky and soft this eyeshadow is, and it compliments not just my eyes, but my cheeks:) I also use this as a highlight on my brown bone. Or on some days, I just use this as a wash on my lids. Great, great, great little eyeshadow!

obsessed with these
i really love these eyeshadows !! They have such a good variety of colors and are long lasting. unfortunately one of mine cracked because i dropped it, but its still usable ! i cant stop raving about these. from now on these will be one of the only eyeshadows i buy. they're all around good quality.

I really like these drugstore single eyeshadows. They are very nicely pigmented and easy to apply and blend. I especially like the matte ones they offer. My fav is made for mocha a dark chocolate brown. But I also like vanilla and champagne fizz for a highlight. It's a product I'd recommend.
---