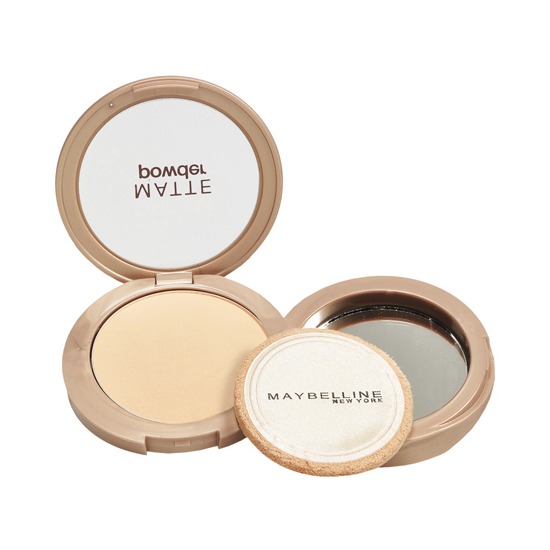 Rollover image to zoom
Reviews

Tina Marie C.
Jul 19, 2011
Holy Grail!
I have really oily skin especially during the Summer. I've been going through all different types of powders (pressed, loose, mineral, you name it!) and this is the only powder that actually maintains a matte finish for me. It lasts for hours without the need to touchup! Definitely recommend it!

AMAZING!
It is IMPOSSIBLE to make this powder cakey. Trust me, I've tried. It is so smooth and works amazingly to mattify my face! It lasts all day as well. It is almost completely sheer which I like because I just want to eliminate shine from my spf moisturizer. I love this product and it makes my skin so much better in pictures!

DUPE!! MAC Select Sheer/Pressed Powder
One of my absolute favorite powders. (I use the shade Medium) The formula is finely milled into ultra-fine particles for an air-soft, ultra-silky texture. I would say it is light/medium coverage, the consistancy is so finely milled it will not look cakey on your skin. It feels very comfortable on, I like to use it as a setting powder, very similar to the MAC Cosmetics Select Sheer/Pressed Powder (I am a NC35).I would D-E-F-I-N-I-T-E-L-Y re-purchase!

My absolute favourite matte powder (i'm in the shade - SAND). It's not meant to be full coverage but I don't wear foundation, so instead I use this to even out my skin. :) I've been using it for years and I love it. I have oily combination skin so during the summer my face will oil up like crazy if I don't have any product on my face. This powder leaves my face so soft and smooth and it also controls some of the oil.
---