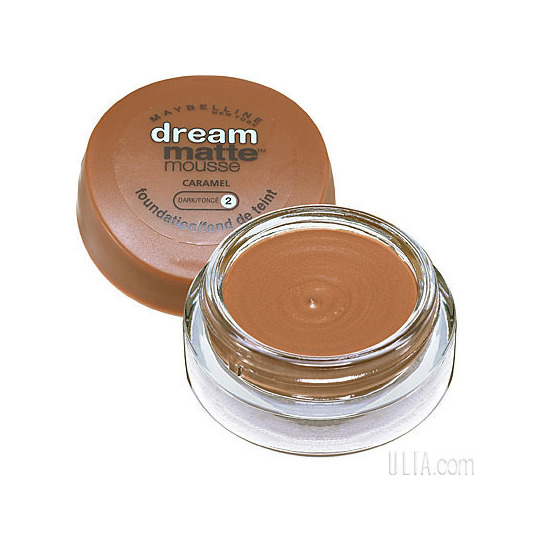 Rollover image to zoom
Reviews

Simply Wonderful! I couldn't ask for more!
I tried this out after a bust on a cheaper foundation. The coverage on this is just perfect & it blends extremely well, allowing for me to look natural while covering imperfections!
I am buying this again & again & again!!

Wonderful!
I've been using this product for weeks and I wouldn't change it ever ever ever. I've got bad skin and it provides great coverage. I apply it with the Elf powder brush by stippling and then blending in circular motions. It doesn't wear throughout the day and is super lightweight. Also I have VERY fair skin and it's so hard to find a foundation that doesn't leave a line of demarcation. This product matches my skin perfect and leaves a very smooth transition from make up to skin. I loooove it :)

Sojourner W.
Dec 24, 2011
The BEST Foundation For Oily Skin!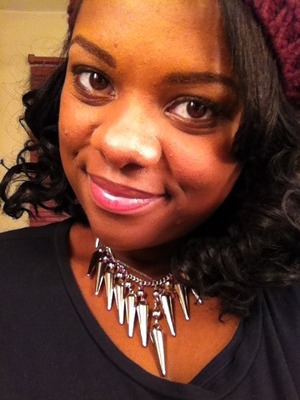 I did a review here on Beautylish about the Revlon ColorStay Foundation in the summer and I said that it was my favorite foundation...I now recant that. This mousse foundation is the BEST foundation for my skin. I have combination oily skin and this foundation mattifies my face like no other; it says matte all day! The texture is so freaking smooth like you can barely tell you are putting on foundation. I think it is super buildable if you want more coverage, but for me I like medium to full coverage because I still want to look somewhat natural and not TOO airbrushed. Lol. I use my L'oreal Paris Studio Secrets Magic Perfecting Base as a primer undrneath and that helps the foundation last longer. I still would set it with a powder as well and if you have dry skin do NOT get this product because it will make it even more dry! The one thing I have to say you need to be careful for is the cakiness because it IS a mousse which has a cakey consistency all on its own. But if you have the right brush (or fingers) and the right amount of foundation, you will look amazing!
Pros:
- Price - Availability - Good for oily skin - Mattifies all day
Cons:
- Cakiness - Not good for flash photography - You are still reading this and not going out to buy it!
http://www.thesojochronicles.blogspot.com

Great product for a good price.
I love this product. It feels very smooth on my face and blends into the skin very nicely. It helps to use a blending brush after you apply it. Overall I love it and it makes the skin look flawless.

I really really like this stuff.
I never really wear foundation but when I do I come to this. It's really light weight and for me it covers good. The only not so good thing is that it doesn't really work that well for oily skin. But it still works. You can just set it with mineral powder, but it works so good for me that I don't even have to set it with mineral powder. And It stays on all day. It even covers my bags, and my under eye circles are bad people. :o

Amazed!
I was pretty amazed the first time I tried this product. I have oily skin so I thought I'd give this a try since it gives a matte finish. Let me just say that this melts into the skin and does give you a matte finish. A little product does go a long way. I recommend using a foundation brush to apply this foundation. It gives an amazing coverage. It covers any redness or dark spots on my skin. I really like this foundation.

Flawless!
I used the foundation years ago and stopped using it when I got more into makeup. I started purchasing liquid foundations and for the most part they accomplished what I needed. Recently, because of the weather changes and changes with my skin (I've started using ProActive), I wanted something with decent coverage that doesn't feel as cakey and heavy as liquid foundation. I came across a YouTube video where the girl pulled this out for her foundation. I suddenly remembered how great this foundation was and had to go buy it. I chose a color perfect for my winter complexion (I've gotten lighter since my tan left). It's exactly what I expected. Light feeling with just the amount of coverage that I need and at a great price. I definitely recommend this if you're looking for just a little something to give you a flawless face.

Great for concealer
I actually don't use this product as a foundation but rather as concealer. I really like it as it blends perfectly into the skin and the wide variety of colors guarantees you'll find the perfect one for your skin tone. I use it all year round and have been using it for years now.
---