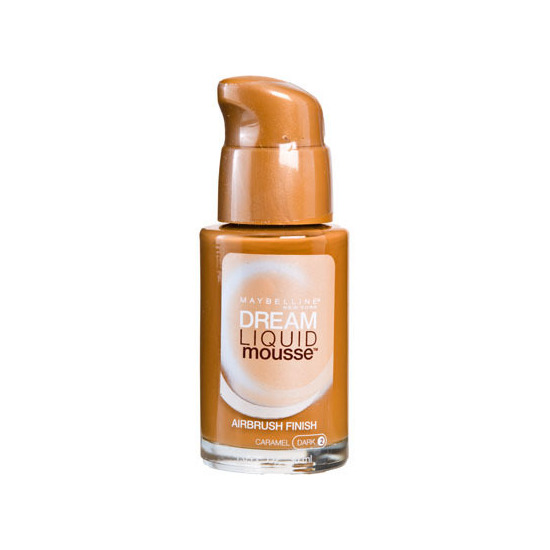 Rollover image to zoom
Reviews

pros: great coverage flawless finish packaging
cons: does not hold up well with my extremely oily skin.
keep in mind that I am aware of how to prep my face for foundation and set it after applying. I make sure the ingredients in my face lotion, primer, and foundation are the same base (silicone or water) and I set my foundation with a loose talc powder with the tap and roll method using a powder puff. and I finish off with a finishing powder and kabuki brush.

I like it but not my favorite foundation to use daily.
I usually use this foundation only in winter time because at summer. my skin gets so much oily then winter time. I wouldn't say this foundation is best for people who have oily skin, it's more useful for people who have Dry skin. But that's just my opinion.

Love this stuff!!
Great foundation I really like it. I have oily acne prone skin and it did NOT break me out. I love the coverage and it made my skin look nice and fresh ( similar to porcelain). My skin did get a bit oily throughout the day but that is because I did not retouch up even once. Overall I really liked this foundation and I would recommend it in a heart beat. I will for sure keep using!!

Favourite foundation
Definitely my favourite foundation! Was a MAC girl but I'm definitely a drugstore girl now. My purse is much happier. Good colour range and it's easy to mix shades to get your perfect colour. Medium to full coverage with a soft silky finish. Very easy to blend and gives an airbrushed finish when applied with a brush. LOVE!!!

Favorite drugstore foundation
I only go to the CVS for one reason and its to buy this foundation. This is my go to foundation absoulty love it! The coverage is amazing it gives a flawless finish look, makes my face look shiny which is what I like. The only thing that I don't like about it, it's not long lasting at all, you will see this foundation slide off your face So you are gonna have to touch up a little with a pressed powder. But other than that I absoulty love this foundation and totally recommend this to all skin types.
---