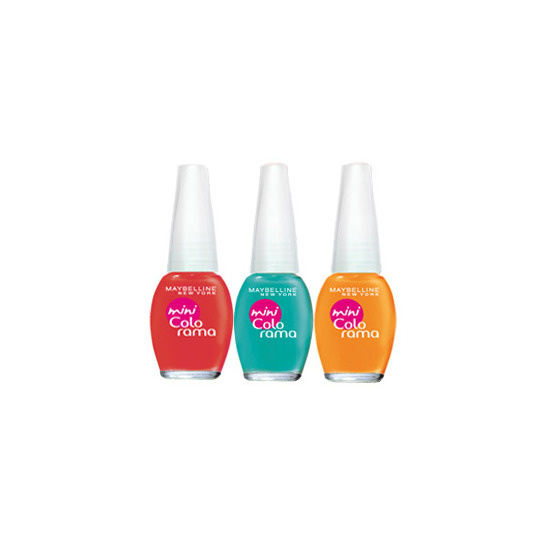 Rollover image to zoom
Reviews

Great Colour Pay-Off
I thought the consistency was good, it was easy to apply. The colour I have is 'Party Blue' and it is a pretty Robbins egg blue shade. In the photo below it is on my middle finger for colour reference.

Good Enough
This is good enough. I bought the red but it only seemed to last for 2 applications (hands and feet) Lasted as long as others. I was not very impressed. The price was a little bit expensive for the size. Great selection of shade though.

Great budget nail polish
I really like these nail polishes. The colour range is extensive and the shades are gorgeous. I especially like how they've made them in a smaller size as I usually find that I don't use up all of the product in my standard size nail polish bottles. One downside to the product is that not all of the polishes do coat the nails evenly and you do need to do a few coats to get opaque coverage.

i like Maybelline Colorama nail polishes. They come in pretty shades and they aren´t expensive. Ofcourse there is problem with some of the Colorama polsihes, beacuse some of them don´t want to stay on my nails very long and some don´t cover very well. But overall good nail polishes.
---