Color Sensational Lipstain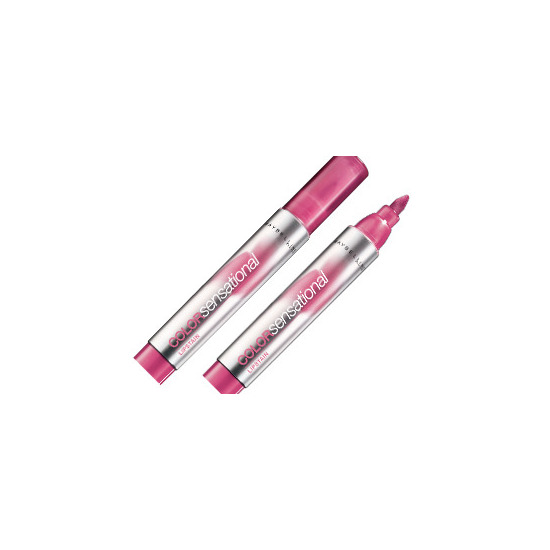 Rollover image to zoom
Reviews

Non Drying
I would like to start off by saying thank you to the person who invented the formula for this lip stain. I have been on the hunt for a lipstain that is non-drying and easy to apply. Finally the perfect product! The first thing I must discuss is the shape of the applicator. Because the applicator tip is pointed and not round, it makes it a lot easier to line my lips and not have to worry about having Kool-Aid mouth. You know the look, the little kid in the neighborhood who always drank cherry Kool-Aid and had that horrible red ring around his or her mouth. Not a good luck when you're 31. The other thing I love about the product is it doesn't dry out my lips. Most lipstains end up punishing my lips for 3 days after I use them. The next day my lips felt just as soft as usual. Another great feature is it will not transfer if you apply lip balm. I am a lip balm junkie so I must apply it no matter what. There wasn't any transfer to the balm itself. Definitely worth the trip to the drugstore.

Alli Rose G.
Jan 09, 2012
Not worth the money
I decided to try one of these out because I liked a particular color. I can't remember the name of it but it was a berry pink color. It was super pretty. But, the stain DID NOT stay on my lips for more than a couple hours. It acted like a regular lipstick. There is nothing special about this product at all. It even clumps a little when it starts to really fade.

Stain me please
this is one of the best lip stains i've used. I have it in Shy red, and it is awesome. you just look like you have natural strawberry lips. you can put more or less depending on the look that u want. I always like to put less. surprisingly, it lasts for a long time (compared to other lip stains), just dont bite your lips and make sure you have smooth exfoliated lips before you put it on

Snarky Princes s.
Jul 10, 2011
A little tube of fabulous!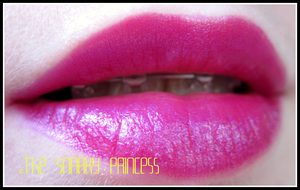 I have 45 Bitten Berry, and I really like it. It's a bright fuchsia color, and is really quite perfect for summertime. While it's a great price for the product, I do find that it dries quickly and sometimes is a bit streaky. To avoid streaks, I smack my lips together to distribute the color while it's still wet, and it seems to work pretty well. Worn alone, your lips will be dry.
I love using this as a base for some of my bright pink lipsticks, but I also just put a dollop of clear or iridescent gloss/balm to keep my pout a bit more moisturized. (the picture shows the lip stain with a touch of iridescent clear gloss over it) The stain lasts, and lasts, and lasts... And I love the fact that it smells like berries!

For the lil monies I paid these are pretty good! I have #75 cherry pop &you're #85 bit of brown. I do NOT like drugstore makeup for the fact I can't try anything on. Otherwise I would not have picked these colors. They are bold as all get out! The brown not as much though. For myself they do last long and are easy to apply. I would just hydrate before application.

okay product
I liked the smell and the colors they had but it didn't last long on the lips after a couple hours. It also left little bits of clumps? i guess... not worth the $8 though

Not bad..not the best..but not bad
I have this in a peachy color, and I wear quiet often. It doesn't last as long as other stains, but it does last alot longer than a lipstick. A lip balm is a must have to have with you, as this will dry your lips to a certian extent. It has nice color payoff.

It was good but it did dry my lips out a bit. I love this product still because you can fix that with lip balm. The colours are really good and the one I picked out went great with my skin tone. I would definitely buy it. I did borrow it from my mum a lot doing never was mine but isopod love to own my own.
---