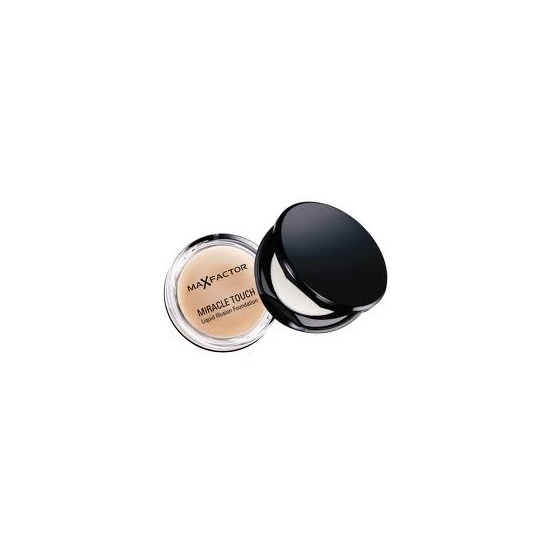 Rollover image to zoom
Reviews

MY DAILY FOUNDIE
this is my daily foundie, i have repurchased this product for several times. it's easy to use, feels light in your skin, but i have to touch up again and again because my combination skin start to oily in the middle of the day. but i like the natural look that this product gave me, it's not like a heavy foundie that will make you looks like wearing a mask for sure.

Okay for summer, not winter (dries out my skin).
I have repurchased this product several times. I like the texture, but I do not recommend using this in the wintertime, if you have combination/dry skin, as you can get patchy. I did not make me break out. I like that it comes with a sponge, so it is easy to travel with. I does not last me that long, and it is a bit glittery up close. Nothing noticeable. Good coverage. If you like this kind of texture this is okay, but I do think there is better alternatives out there.

Easy to use, good colour match
For a drugstore foundation this is good. But slightly over priced. I like the packaging, especially the way the sponge and foundation are kept apart. The coverage is good, and easily built up from light to heavy. I personally apply with a foundation brush, I used to use the sponge provided but I prefer to use a brush now to get more even coverage. I struggle with open pores, redness and oily skin. It covers all problems for a couple of hours. Doesnt last for a long time though so touch ups are needed throughout the day. Can feel heavy after a while aswell, and start to look patchy - like i say, touch ups are needed.
---