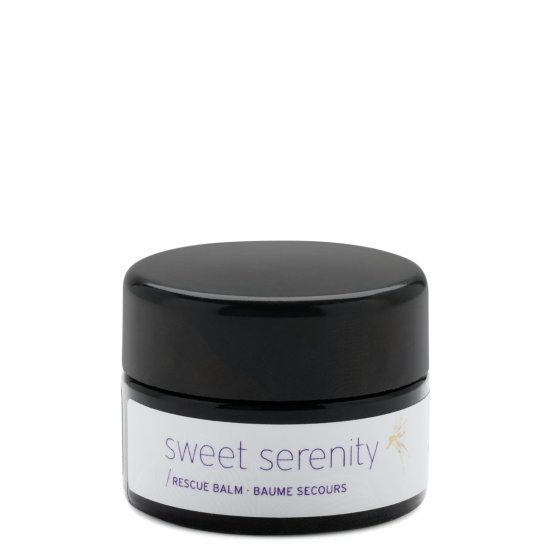 Rollover image to zoom
Reviews

magic healing power with calming aroma
I have used up 3 rescue balms (ordered from Max&Me website) before Beautylish carries this wonderful brand. This balm is so unique, gentle to sensitive acne-prone skin. I even use it as a oil facial mask which instantly soothes my redness and inflammation.

Team
Super impressed!
My reactive skin was in an angry phase for about two weeks and while it was starting to wane, none of the products I had were truly helping it get back to feeling and looking it's best-- it was dry and patchy by every afternoon and just didn't feel right. Enter: Sweet Serenity Rescue Balm. I've tried several products before with the 'rescue' claim, but I have never seen such a drastic overnight difference as with this product. I applied before bed (after cleansing) and was shocked the next morning about how calm and even my skin appeared. The effect lasted all day, too-- no dryness or inflammation popping back up by the afternoon! As a bonus, I love the scent-- soft, herbal, and soothing.

A true skin rescue!!!
The name says it all - this is my ultimate skin rescue! I apply it whenever I have any skin issues from redness, damage, irritation, dryness etc... It is simply incredibly effective in restoring my skin!!! A little goes a very long way. I should also mention the luxurious scent and the all-good and clean ingredients. This was the first product I tried from Max&Me and I have since become a true believer!
---