Mary Kay NouriShine Lip Gloss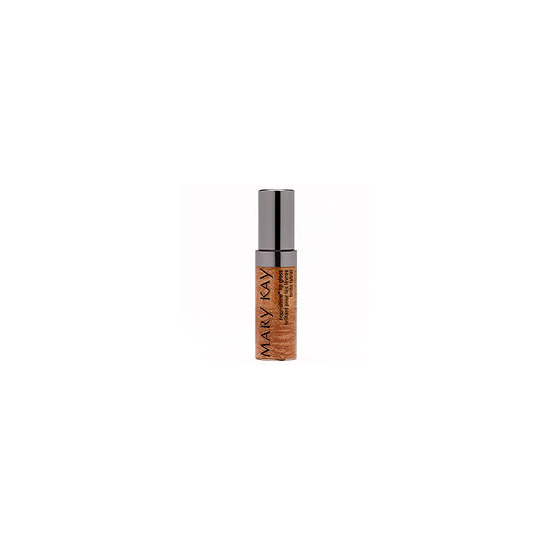 Rollover image to zoom
Reviews

I have 2 of them
I have this product in 2 shades and I really like it. I really like them because depending on how much you put you can add a really soft shine or a plump your lips like hell!
I've use them alone and over other lipsticks and work great every time.
The only thing I din't like is that it's not long lasting. I think it goes too fast for me. You really need to keep it in your purse to put every now and then during the day.

Nourishine Plus Lip Gloss
The new Nourishine plus lip gloss formula was introduced a month ago, and it is phenomenal. It has antioxidants, amazing colour choices, long lasting colour, and feels so silky, not sticky like most coloured glosses. I love this product in Au Natural.

Feeling the Burn
I normally have great experiences with MK products so I was quite surprised when I purchased the NouriShine Lip Gloss. After a few hours of wear my lips began burning. They felt like they were on fire. I removed it and my lips felt much better. A few days later I tried it again (I'm a gutton for punishment) except this time I used a lipstick and applied the gloss on top. It did the same thing. I ended up just having to throw it out. I can't even remember the name of the shade but I do remember it looking really good on me. :(

Last Long
It's so soft and light, yet moisturizes the lips very well. They offer so many great colors, and it such a nice medium between harsh lipstick and lipgloss that appear clear on the lips, no matter the shade. It last forever and keeps my lips from shedding, which I find a lot of lip glosses tend to do. My favorites are melon sorbet, starry, and cream and sugar. Cream and sugar is great for a nude lip look or to neutralize a too deep lip color.

i have two toned lips so its hard for me to find a shade that i really like and could wear everyday, thats why i wear lipglosses. it gives me a shine and it's not sticky. i hate glosses that are sticky. your hair tends to get on your lips b/c of the stickyness. with Mary Kay's lip gloss, its not sticky, its true to color, and its only $13

Jacqueline S.
Jan 28, 2011
wow
I only have three mary kay things. This lip gloss is one of them, I have it in a bright pink color. It doesn't last long at all, which is why I only gave it 4 stars instead of 5, but its not sticky!
Its a very smooth gloss that actually moisturises your lips! My friend sells mary kay and I decided to buy that an a lipstick and an eyeshadow to support her, but I had a problem with there face creams once and was nervous to try anything else.
This gloss was a plesent surprise.
---