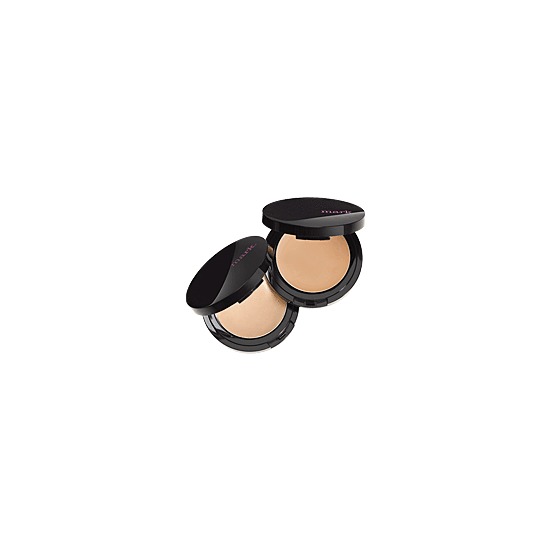 Rollover image to zoom
Reviews

My go-to eye primer.
I have this eye primer/concealer and I am really liking it. I used to use the Urban Decay Primer Potion but it's too expensive. I also use E.L.F.'s eyelid primer on a daily basis. This is an in between choice (money wise). The packaging to me is great. I love to be able to open it up (and it has a little mirror too) and just dip my finger in. I know a lot of people don't like packaging that you use your fingers but if it's for personal use and you wash your hands before handling, I don't see a problem. This way, you use up all the product...unlike UDPP which you had to cut the tube open to get it all out. It works really well for me. I use it as an under eye concealer too. It's soft and silky, blends easily. I recommend this primer.

Glam Girl Talk N.
Nov 20, 2011
Love It
I love this mark eye primer. i have always used urban decay primer potion which seemed a little on the thinner consistency. After using this i will not switch back. You can use the whole product and it is more creamy. I use this primer everyday in the lighest shade.

Love it!!
This is the best eye primer I've ever used & my eyeshadow stays all day long in any condition, even while swimming! And the package is too cute and lets you be able to use all the product! And I can just apply it with my finger & I'm done! http://lroberson.mymarkstore.com

Elizabeth C.
Sep 11, 2011
love it
this primer is very creamy, and the pakaging is my favorit that way u can use all the product u payd for, I got the lighest shade and i can also us it as a conceler its the perfict consistency for that, it comes in only two colors. love it hope this helps you ladys. -cjsmakeup-

Great application, creamy
This eyeshadow primer has the best consistency - it's not thick and sticky like the TooFaced shadow insurance can be, and it's not thin like the Urban Decay primer potion and the e.l.f. eyeshadow primer. I like all of those primers, too, but this one is definitely my favorite. It's best applied with your fingers. You can use a concealer brush but it's just faster with your fingers. It blends beautifully and has the perfect consistency, kind of like a smoother concealer. I use it almost every day!
---