Face Xpert Flawless Touch Makeup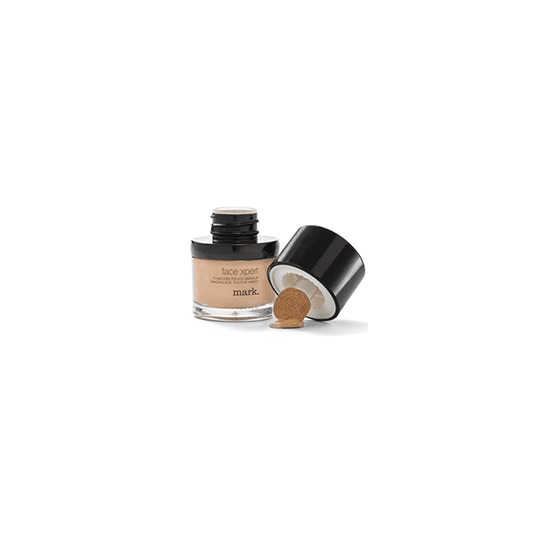 Rollover image to zoom
Reviews

Great Quality at an Affordable Price
I'm a mark rep. I got this in Golden and it's my perfect shade [in MAC i'm an NC42] It's not too thin not too thick. Blends in very easily. The finish reminds me of Bobbi Brown Natural Finish Foundation. It gives medium coverage but looks amazing. It's also oil free and non-comedogenic. Plus for $10 you can't beat it. It's been my Go To foundation since I've gotten it. & Before that it was only Revlon Colorstay for me. But this gives good coverage with a lighter feel.
Tips: Apply the foundation using the sponge applicator in dots, then use a brush or sponge to blend it in. If you are running out from the sponge, simply reapply the cap and shake it again.
This has less product than other foundations but I've noticed it's lasting longer than I thought it would.
http://arioja.mymarkstore.com

I use foundation a lot because I hide my dark circles and such. But this is the first foundation that I felt light and comfortable in! I did not feel like there was a huge weight on my face, and I didn't feel like I wanted to wipe it off two seconds after i applied it. My cousin loved it as well - she thought i wasn't wearing foundation at all!
BUT HERE'S A TIP: use the sponge application to mark the areas you want to work on, then use your own foundation brush or sponge to apply it. I do not use the sponge applicator because it looked a little weird to me lol and to get more foundation out of the bottle, SHAKE IT! (:

Great for daily use
I just started using Face Xpert about a week ago and I find it's great for daily use. The sponge applicator is cool and I love it because it helps you control how much you are applying. I don't do well with foundations that you squeeze out of a tube because I think the application is more difficult. Face Xpert makes it simple! I dot the foundation around my face and on my nose then blend with a foundation brush. The coverage is light to medium and it evens skin tone without looking cakey. I will be purchasing again!
---