24/7 Professional Blush System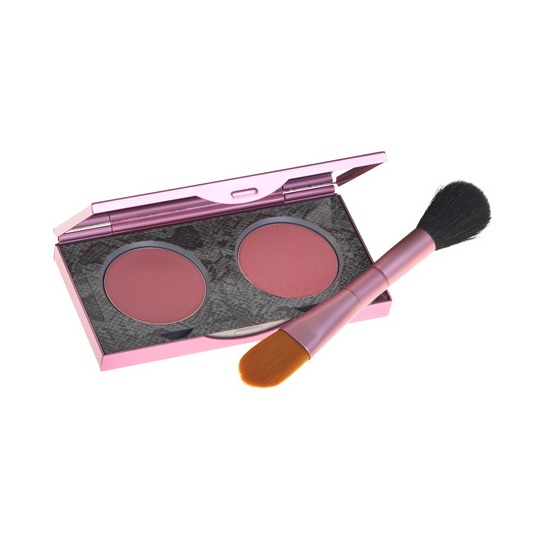 Rollover image to zoom
Reviews

Love, love!
There's something about this blush that I simply adore. I have the "Sunrise" and I think it honestly compliments my skin 'naturally'. Nothing looks too overdone, but instead, adds a soft glow that helps my cheek bones appear rosy effortlessly. The cream primer is a wonderful formula and I don't find myself needing to retouch so often. I'll warn you that the powder is REALLY light - if you're going for dark and noticeable, this probably isn't for you.
Thus, because the powder is so sheer, you get an "effortlessly rosy appeal". I love this because it works with my medium-tan skin. I don't recommend this product for those with naturally pinky areas in the cheek bones.

Meh.
I have this in medium and the cream blush is decent, but fairly dry and easy to overdo. It's also an odd color for someone with medium skin. It's a bit too cool-toned to really work for me. The powder blush looks gorgeous. In the pan, it's quite similar to NARS Orgasm blush, but it majorly lacks in color payoff. In order to get a decent swatch, you have to rub the blush as hard as you can and even then not much product shows up. Trying to get this to show up on your cheeks is a whole other story. Ugh. The colors look pretty, but this just lacks the quality to back up the prettiness!
---