Be Your Own Make Up Artist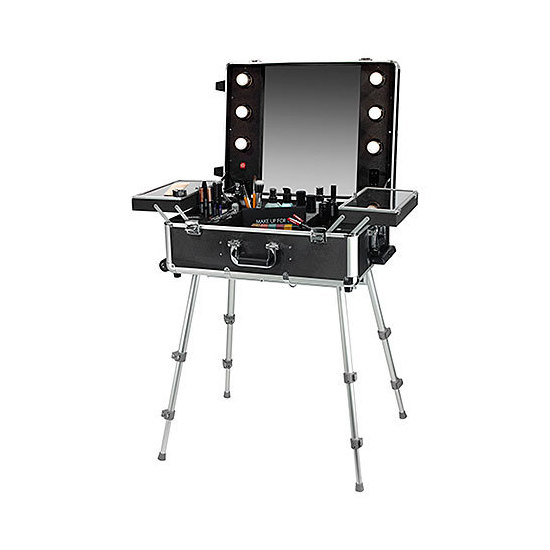 Rollover image to zoom
Reviews
Looks AMAZING!
As a professional Makeup Artist looking for this desperately this is something I would love to have for my kit, I have been looking everywhere online for this and I am not able to find it! This is the perfect thing for any Makeup Artist because it comes with the lighting where if you're in the darkest attic you still have the lighting you'd need to be able to see what you're doing! Perfection in a box.

love it
omw i have to have it .. will it be available in South Africa ? and where can i get one ???? i have just joined Beautylish and am so blowen away i am In totall seventh heaven right now .. i am crazy about this and think it looks amazing every thing a women would need for any time of the day

TRUELY PROFESSIONAL KITS. I NEED THIS
This is a lovely professional kits i have always wanted to have. how much does it cost? mode of payment and delivery? duration of delivery? I lived in Nigeria. or do you have sales outlet in my country for easy purchase? I would love to have your products update catalog cos i love what i have seen.

oh my gosh this looks amazing! where can I find this ??? I've been looking everywhere for something like this! I need to find this product! I want to buy it so bad
---