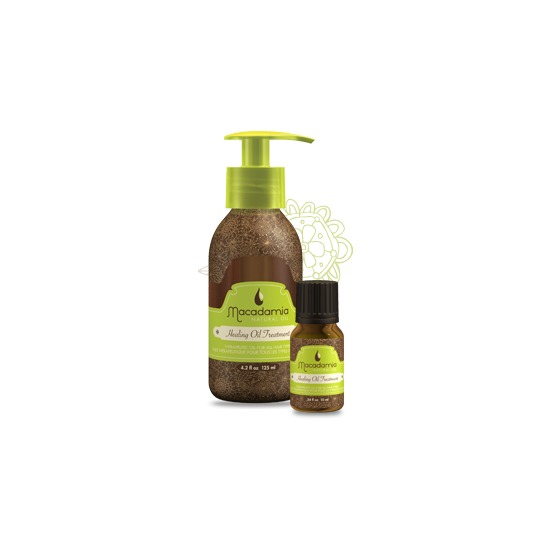 Rollover image to zoom
Reviews

Gabrielle A.
Oct 12, 2011
This is so nourishing and moisturizing
I went to Miami for a few days and my hair got dry from the salt water and this product brought it right back to life. I use it mostly on my ends whenever they're dry. It works just as well as Moroccan oil. It also keeps hair smooth longer in humidity.

I use this everyday =]
I spray this stuff on after I get out of the shower as well as if my ends feel dry throughout the day. Even though its an oil, I don't find it that greasy. I try to just spray it on my ends. I find that it doesn't smell like any of the other products from the line but it does smell amazing. I found mine at TJmaxx for just 12.99. I wish I would have stocked up.

Stephanie L.
Oct 20, 2013
My HG
I love this oil so much. I have pretty thick, dry hair so my hair drinks this stuff up. I use it multiple times throughout the day even and my hair never looks oily, just shiny and soft. And the smell lingers which is great because I'm in love with the smell too. I bought the 4.2 oz bottle with the pump which is so much nicer than pouring it out of the bottle. Lasts forever, too, so you get what you pay for.

great for hair, skin and spaced ears!
love this product ! I use it on my hair every 2-3 days and it seems to keep my hair healthy. When I go to the hair dressers they can't believe how healthy my hair is for how damaged it should be!
I also would recommend this oil to anyone with spaced ears. I massage my ears with this oil every 2 days and haven't had a problem. my ears used to get infected because I was using a thick oil for lubrication but now I use this stuff and its wonderful :)!

Great Product! I use it every time I shower!
This was one the best products I've used for my hair! For a few years I used "Moroccan Oil" and a friend recommended this product, and I can honestly say it is well worth the price! I would recommend it to everyone. I have really thick hair and most products would just weigh down my hair and made it look very oily, but this product is amazing in the sense that it delivers the protection and healing to the hair without residue! Give it a try you will not be disappointed.
---