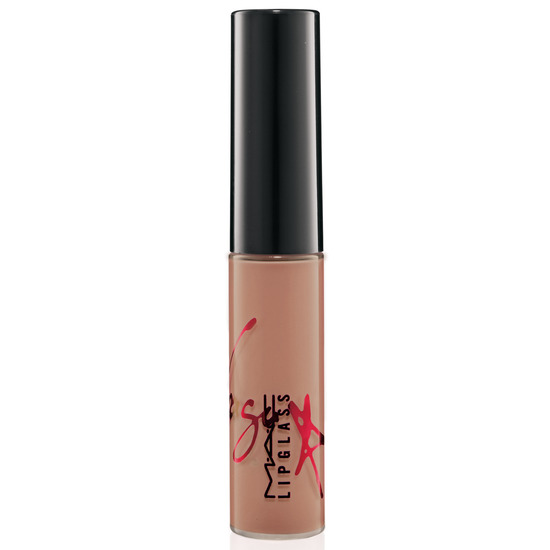 Rollover image to zoom
Reviews

perfect nude.
I had been on the fence for a while about whether or not to purchase this, given the $14 price tag. But I can reassure you, it's definitely worth it. It's very opaque, and the color is beautiful. As a guy that wears makeup on a regular basis, it's nice to have a lip color that I can wear out without looking too over-the-top. One of the best products I own!

My, My, My! I just received VGG lipglass yesterday and let me tell you, this stuff is very opaque! You only need a teeny, tiny bit of it to coat your lips. On me without a liner, it looks milky. To get rid of that look, take a lip pencil that is compliments your complexion and it will look soo much better! I normally pair it with MAC Chestnut lip liner, NYX lip pencil in Dark Brown or NYX lip pencil in Mahogany. They all make the perfect pair to this lip glass!

Very pretty color!
Love the stuff. Smells like Vanilla (which always seems to be a girl's favorite scent), goes on insanely smooth and it's the perfect nude. I'm the biggest nude color fan and I've tried the good, the bad and the ugly of nudes lol. I'm wearing this lipglass alone in each of the photos in my "Luv Leopard" photo album ..... might give you a better idea of it's true color. Might be expensive for the low-income budget (like myself) but if you can cough up the $14 for a perfect nude it's very worth it.
Luv, LaRee.

Gaga gorgeous!
Not going to lie, the only reason I decided to pick up this lipgloss was because I absolutely love Lady Gaga. However, after I used it I fell in love with it. It's definitely my favorite nude colored lipgloss. You can wear it on it's own or put it over a lipstick to kind of mute it out and make it a bit creamier. It's perfect if you're going for a natural look for sure. You get too look great while helping out an amazing cause. It's definitely worth every penny.

Love GAGA
I find it interesting that Lady GAGA actually has this nude coloured lipstick & lipgloss, knowing her I would expect her to have some bright out of this world delicate colour! But this is definitely a great nude, every day natural lip colour. It does go on a little bit too thick and sticky for my likings but it's a great colour.

Great by itself and also with a colored lipstick!!!
I love this lipglass! Normally, I wear a light pink gloss underneath it to give me a little color. But if I'm wearing heavy eye makeup, I wear it with the MAC Viva Glam Gaga lipstick and it totally washes out my lip so all the focus is on my eyes. You could never go wrong with MAC and Gaga!

Go Gaga !
Love this lip gloss when I'm going for a natural or beachy look. One swipe & you're set !! Super pigmented and also moisturizing. However, layering it on top of the matching lipstick is a little...blah in my opinion. On both myself and others, it washes anyone out for the most part. I like to add a pink or peach lip liner underneath for a little more color. More brown undertones than a lot of the other nude lip colors I have with peach undertones. Doesn't look cheap..One of the truest "nudey" lip colors out there !

Perfect for use on its own or over it's lipstick counterpart!
This lipglass is very versatile, it can be worn on its own, over the Gaga lipstick, or over a lipliner of another color (It looks beautiful over a soft pink/peach liner!) If I'm rushing out for the night I always make sure to throw this and a chapstick in my purse. I really love that this lipglass seems to stay put for a long while, my past experiences with (drug store) lipgloss have been mediocre at best and I would gladly purchase this again!
---