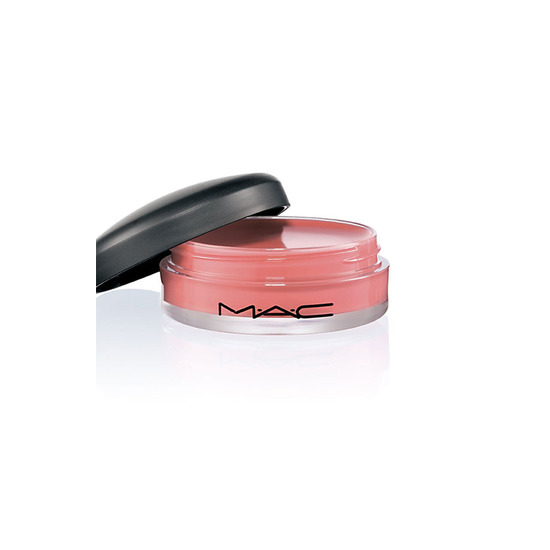 Rollover image to zoom
Reviews

Let the scent, but doesn't moisturize.
Sometimes my lips can get pretty dry, so I'm ALWAYS on the look out for the perfect lip balm. After reading quite a few reviews of this product, I decided to bite the bullet and pay over $10 for a lip balm. I got it home expecting it to be super moisturizing and had such high expectations for it. Let me tell you, I was disappointed in all the hype. It left a pretty sheer pink on my lips and made them look a little glossier, but that's about it! I feel like after it wore off, my lips were drier than they started. I'll use it up, but only because it was so expensive.

Good, but I had tried better.
Many people I assume have tried these out from one time to another, they were a big talk on youtube for awhile. However I do not find myself pulling for these. I have really become grossed out by applying with my finger. It is semi-sticky and it just clings to your finger. If this was in a stick balm I think I would be crazy about it, but it doesn't. I would say if you in the market for a sheer colored lip product that moisturizes I would look to Burt's Bees they have a more convenient balm that I would guarantee you would love. (Revlon lip butters would also be a suggestion for a deeper/richer color).

JUST AMAZING!
I couldn't tell you how many people ive told to use this product! Its amazing! It smells great and mine is in Petting Pink which just adds a little bit of pink for a sexy lip. I will always buy this product! My lips were aweful, but now ive been using this they are so soft and just moist. Buy this! lol

Cassandra M.
Sep 26, 2011
not the best
I had purchased one of these a while back and ended up returning it because I definitely don't think it was worth $14.50. The packaging is nice, the color payoff is pretty sheer, it does moisturize pretty well and makes my lips feel smooth but it's really nothing spectacular that's worth $15. I have found so many better lip balms at the drugstore!

Very good product.
I first tried the tinted lip conditioner when MAC came out with it in the Hello Kitty collection. I am hitting pan now and have to get another one but a diff color cause the color I have is limited edition. Overall it is a great product. Keeps your lips from drying out.

LOVE IT!!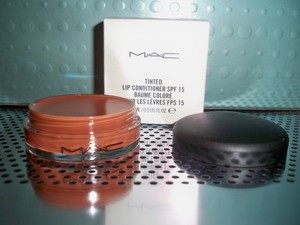 So i just got this tinted lip conditioner because i was looking for a nice glossy nude moisturizer for my lips and i absolutely love it, because it has a great scent, even though its hard to describe. Its like a coco vanilla scent, i love it, and it gives my lips a nice even color with a nice gloss. i definitely recommend it to everyone
---