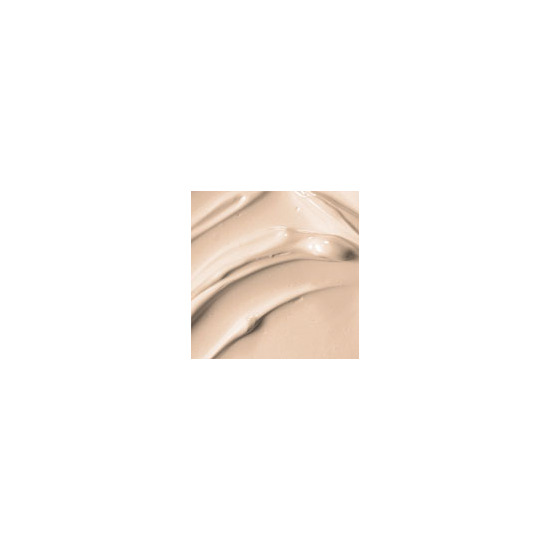 Rollover image to zoom
Reviews

Winter time foundation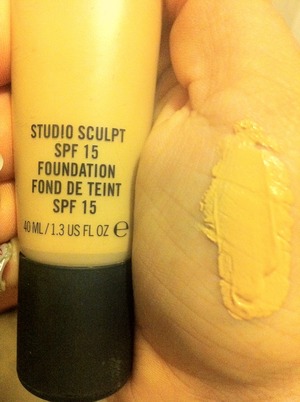 My go to foudation for winter time : ) This was my first foundation from MAC. Since then I always have a back up of this foudation now. It has great coverage and easy to work with. Some people say it breaks them out. Everyone is different and the only way to find that out is get a sample before purchasing the full size. So far out of pro longwear, powder, studio sculpt and moistureblend. The moistureblend broke me out. I recommend getting any sample of any foundation that you want to try out. Everyones is different : ) In the picture I have NC 30 which is the color I am in the middle of winter with NO SUN. I can usually getaway with wearing NC35 all year round if I get a lot of sun.

I was colour matched yesterday to NC20 I had initially gone in to get colour matched for the studio fix fluid but when she was trying to match my face and neck she wasn't coming up with any good colours. So she asked if I would like to try this one and she continued to colour match and she found the perfect one for me<3. I wore it without primer and it still looked flawless. I have an oily tzone and I'm acne prone and besides covering it also does not break me out. My mother bought this for me today because she loved how even when I went to bed with it on ( by accident aha) the next day it was still on my face still flawless looking :). It's definantly the perfect foundation for me because I NEED full coverage. Everything else I've tried has slid off my face,caked up,or given me poor coverage. I don't even need concealer with this! I just prime and put the product on and set with translucent powder and voila perfect skin<3

Favorite Foundation ever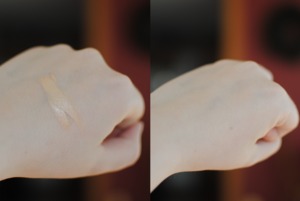 This foundation gives the most perfect coverage and finish. It feels light on the skin and blends beautifully. I love the packaging, because you only need the tiniest bit to cover your whole face, so the squeeze tube eliminates waste. This is absolutely my favorite foundation I have ever tried.
I have combination/oily acne-prone skin, and I have never had any issue with breakouts with this foundation.

BEST FOUNDATION EVERR!!
I have dry skin and it took me forever to find a foundation that was especially made for dry skin.At first i found Revlon color stay for dry skin and let me tell you,i absolutely HATED IT!i just threw it away instead of returning it .So i tried at lease 50billion other foundations and this one was a miracle worker!A little goes a LONGGGGG way!Ive been using this for a year know and its still full (amazing right?).I havent bought any other foundation since this and i dont plan on finding another one because this makes my face look flawless!Thankyou MAC!BTW IM NC20

fav foundation
This is my second foundation from MAC and i didn't like the other one i bought a year ago and i absolutely LOVE this one, I set it with a MAC MSF and It lasts for about 8 hours.. give or take, I apply it with a stippling brush and it gives an awesome matte finish, I do have dry skin and I use moistruizer before my foundation. love it love it love it!

The Best MAC foundation
This by far my favorite foundation. Yes it does feel thick, but when applied with the right foundation brush, it can give you such an airbrushed semi natural look. I loved the fact that this foundation has almost a dewy finish but can still give you medium to full coverage. Most foundations that have that kind of coverage end up looking so cakey and overdone. Most of the artists at M.A.C always recommend Studio Fix, which i don't really understand, I find this foundation easier to work with. They both have around the same coverage. Studio Fix is such a sticky fomula and it dries too fast for me. Also at 30.00 it is cheaper then any other "high" end foundation!

This is such a good foundation and is probably my favorite! it's really light and dosen't feel like you're wearing anything! it looks really blended in too. It's coverage is pretty good too. its not really full coverage but medium and you can build up and it wont look cakey. It feels really nice and soft.

Excellent coverage - but sometimes feels a little thick. Flawless finish but definitely need to be 100% sure you've got the correct shade or it can look like a mask. Expensive too - but most foundations are these days. This used to be my favourite, but I've tried other brands and now I wouldn't buy this one again. Still the best MAC foundation I've used though!
---