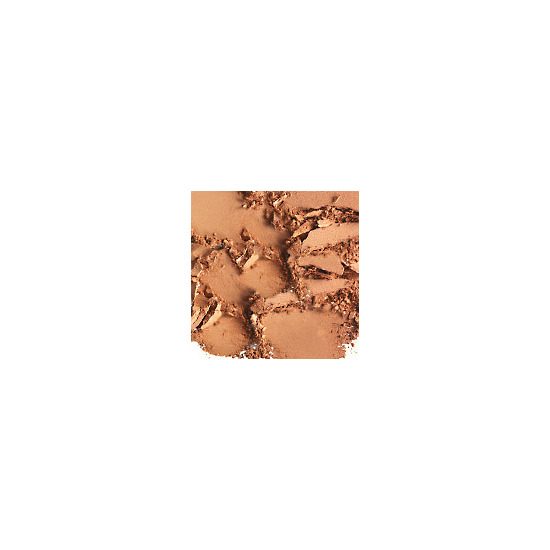 Rollover image to zoom
Reviews

Great for dry skin
This powder is absolutely amazing and well worth the $24. I had originally tried the Mineralize Skininish Natural in the same shade, Medium dark. I love the appearance of MSN so much but Medium dark was WAY too peachy/pink toned on my yellow based skintone. The shade below medium dark is medium plus and that's way too light. So if you can't find an MSN shade that matches, I recommend this one instead. It looks just as natural and gorgeous as MSN and it's perfect for dry skin. I have extremely dry skin so I have to be careful with powder! This doesn't look cakey at all and sets makeup really nicely. :)

Honestly, I used this powder for a long time. I liked it at first but slowly but surely was not happy with it. Sometimes it looks cakey, especially when you first put it on, and it doesn't stay on very well so, I found myself putting it on periodically often during the day. Not my favorite, but not bad.

Amazing Product!! :)
I was skeptical @ first - after trying a pressed powder from MakeUp ForEver, which left my skin too pale, dry & cakey. This product is AMAZING!! It leaves my skin moisturized & the shades are true to color! I love this product and will definitely buy more when I run out!! Kudos MAC!! :)

Best Pressed Powder!!
I love this powder so much, it feels like silk on my skin! I have oily/combo skin and this seems to keep it under control without being cakey. I went into MAC and just mentioned that I needed to try a new pressed powder and the MUA recommended this...I am so glad she did. I don't think I ever need to try another kind!!

Phenomenal on my Oily/Combination skin!!!
I was honestly just looking for a simple setting powder, wasn't expecting a miracle product like this! First off if feels light, doesn't cake, a little goes a long way. To top everything off, it helps my t-zone, which usually requires blotting a couple of times a day, pretty darn matte!! Even in this 100+ degree humid/South Texas weather, maybe a small pat down at the most. Other then that my face stays put!! BRAVO MAC!!! I already hit pan & will be repurchasing!

Silky smooth, light coverage, Very easy
I love this! when my skin has only a few bleamishes i pair this with a tinted moisterizer and it looks flawless! Light/Medium coverage. So soft and silky. Even softer then MAC's mineralize skinfinish natural. It looks very natural and is easy to just threw in your bag and go!

I love setting my foundation/ concealer with this product. It doesn't look powdery and feels so soft on the skin. I tried the MSF natural and just wasn't for me. This is a great by, plus it has a mirror! :)

I so totally surprised how much I love this powder. I am not a fan of MAC's Mineralized Skin Finish Natural & was hesitant to try this. It looks natural, doesn't emphasize my dry areas or my pores, and still blurs any shine. Blends nicely & doesn't leave me looking flat matte. Has a nice natural finish, but no shimmer.
---