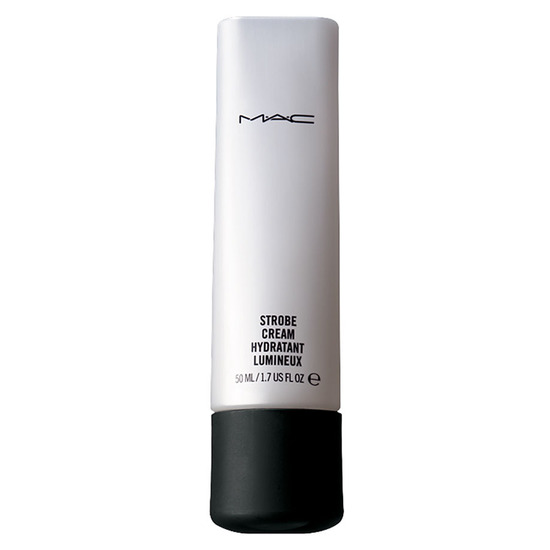 Rollover image to zoom
Reviews

this cream is amazing
I decided to try and change up my prepping method before foundation and purchased this cream along with Mac oil control lotion. I must say this stuff is good I have extremely oily skin and it has always been a big concern, I mix this with a very small amount of Mac's oil control lotion and now I no longer need a foundation primer. My skin looks and feels better really such an amazing product can't believe I waited so long to try it (:

Ideal moisturizer
Although it is quite tempting to overlook M.A.Cs line of skin care, you would be missing out if you did. This moisturizer really is a power blend for skin. It has a plethora of anti oxidants, treats dry skin the way it should be treated and leaves your skin with a luminous glow due to the Mineral particles infused with the blend. Overall it creates ideal skin... soft... dewy.. luminous.. glowing.. without irritants. The only downside is that this moisturizer contains Fragrance, however the amount is very low and should cause no issue.

illuminating
I like this cream. It gives a nice illumination to the face without being glittery. I like to add it under the eyes top of cheeks,bridge of nose,and on the chin as a highlight over make up. And also for an all around bright face under foundation. Only con with this is it is a bit sticky feeling. So I would only use a small dab.

Arlene jessica J.
Feb 08, 2013
Trial and Error
I was at my local MAC store yesterday to top up on some new eyeshadows and remembered to include the Strobe Cream in my purchase, only because the reviews have been so good. But I am on the fence about this product now that I have bought it. Apart from it being SO costly (!), I just can't seem to find the best way to use this product. Mixed with my Studio FX Foundation is does nothing but disappear, added below my foundation, you can't see it, and when patted lightly just over the foundation, it makes my blush and setting powder appear cake-like :( So at a loss over the product really, but will spend some more time testing out its usages.

Jacqueline H.
Dec 20, 2012
MAC's Strobe Cream: A big 'ol Drink of Water
MAC states that this product acts as a vitamin packed illuminating moisturizer of sorts. I have used similar products with stronger illuminating pigment properties before, so that aspect of the cream is off the table for me, but there is something about this cream that I really like.
I used this product as a primer for a foundation application. I did not mix it in with a moisturizer; I applied it straight from the tube to the face blending it in with a flat paddle foundation brush. I was pleasantly surprised with the result.
With this cream, you only need a small amount...a little goes along way. After applying this product, (I applied it over moisturizer) I noticed that my model's pores were significantly smaller and her complexion had an overall refreshed look. I applied foundation, and it looked fabulous. Her skin was not overtly dewey looking like some similar products have a tendency to do. Some may say that it's because of the illuminating properties, but I think there's a little more to it than that. I liken using this product to giving the skin a big 'ol drink of water. Her foundation stayed in place and very refreshed looking through a grueling 5 hours of intense stage lighting. MAC's Strobe Cream now has a permanent place in my kit.

Thorunn Sif T.
May 26, 2012
A vitamin bomb for your skin
I love this product, the glow it gives and how great the skin looks and feels. You have to watch out though, since it has so many vitamins in it, you are not supposed to use it everyday, max 2-3 times a week, because when the skin receives so much nutrition repeatedly it stops making it on it's own. The smell is great and the texture is good, I mix it with foundations, sometimes I even use it as an highlighter over the foundation.
---