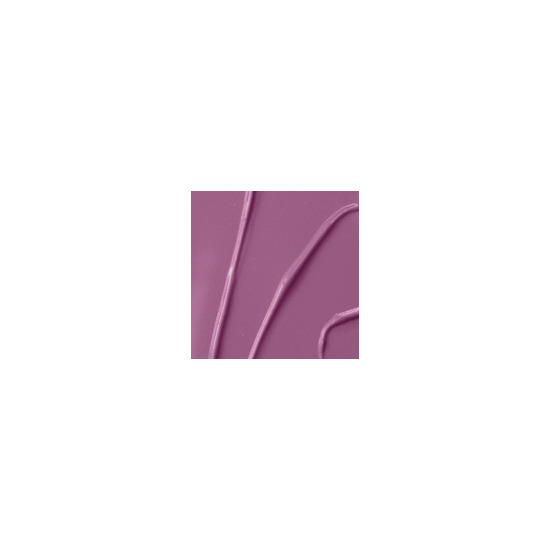 Rollover image to zoom
Reviews

Not the BEST. The color doesn't stay on your lips very long.. But that is why you have lip primers! (Personally, I use the lip primer from too faced. It's really helpful.)
However, I feel like the shade insanely it just goes well with all my outfits. I like it although I can't say that it's my favorite! :P

Good Not Great
Colour is great, im able to wear it as more of a nude shade or build it up to be more orangey for a night out. However Its VERY creamy and doesnt stay on for very long, i feel like i have to apply a bit of lip balm before putting this product on so that it glides on more evenly otherwise it clumps in the dryer parts of my lips.

Impressed!
I bought this when I was looking for a nude lipstick and I am NW45. I must say it was not love at first sight. This is an office appropriate pinkish nude lipstick with a little bit brown to it. The color is very wearable. The lipstick has a vanilla MAC signature scent to it.♥ It's very buildable, which I love for everyday wear when I'm rushed. It glides on and I can put it on in a rush because it doesn't require liner or gloss, and I know it will look good, even if I don't have a mirror to apply it in. The finish is a gorgeous silky gloss. It goes on as a lipstick but has a creamy, shiny finish. Highly Recommended!
One of my favourite lip products!
I love these, especially the shade Bare Again which is my 'my lip colour but better' lip stick! They feel so smooth and in my opinion are very compatible to the Revlon Lip Butters but I like the MAC's colour selection more than the Revlon Lip Butters. The Sheen Supreme lipsticks are just that perfect hybrid lip product between a lipstick, lipgloss and lipbalm. The only downside in my opinion is that they settle into the lip lines after longer wear. But in the end, I don't mind because the product is so amazing!

Stephanie H.
Nov 20, 2011
My Favorite MAC Lipstick Finish!!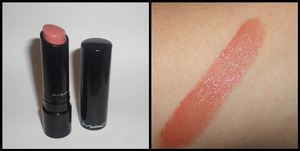 I have been using MAC lipsticks for 10 years and always liked their lip sticks. But it was not until I picked up the Sheen Supreme Lipsticks that I fell in love with MAC lipsticks. I love how moisturizing the Sheen Supreme Lipsticks are. They glide on your lips perfectly and leave such a great shine that you do not need a gloss over it! Skipping steps in my beauty routine? I am all for it! The packaging is so sleek and nice. It is by far my favorite lip packaging from MAC. The only down side to these is they do not have a big assortment of colors. But honestly the ones they do have are so nice. The pigmentation does not disappoint so try these out the next time you are near a MAC store...you will not regret it!

I got talked into buying the sheen supreme lipstick instead of the regular lip stick. For me personally i do not like it at all. It is to glossy for me and does not last at all. I have had some clients that do like it so its not completely horrible its just not for me personally and i wish i would have just bought lipstick
---