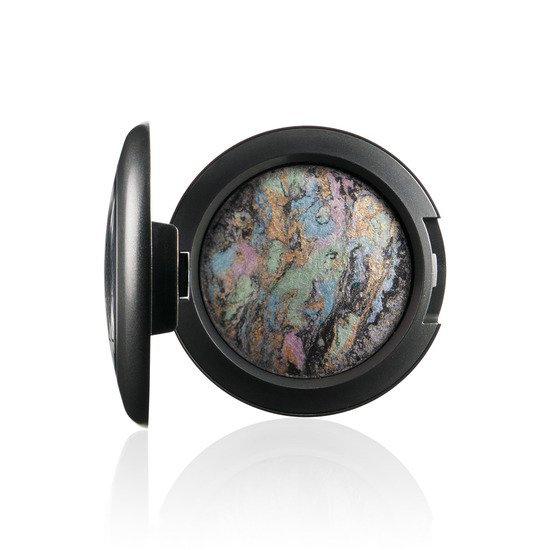 Rollover image to zoom
Reviews

bought hint of sapphire
hint of sapphire is so pretty! its an amazing purple-ish blue with a hint of shimmer. very unique! for me it goes on light but builds up the more you apply. although Ive heard applying it wet really pops the color.. have yet to try it! theres a tiny bit of fallout during application but it doesnt bother me much. I liked this one so much I just ordered 3 more different colors before the collection sells out!

unsurpassable
This was one of my impulse buys at a MAC counter because I knew it would be gone if I didn't purchase it immediately. 'Unsurpassable' is comprised of various hues of green and a pretty indigo shade marbleized together. This color combination doesn't seem very flattering, but when mixed together creates a sparkling metallic silver. The colors are also brilliant on their own. I love all sorts of shimmery stuff, so when I saw this, I had to have it. I also experienced fallout when applying this eyeshadow, but it happens to me with every sparkly eye product I use. I just dab my under eye area with the corner of a makeup removing towelette before applying concealer. Takes a couple of extra seconds, but what can I say? I love my sparkles!

Alright.
I am absolutely in love with how these shadows look. Even after you play with them for a while, the colors don't totally blend together. I also like that if I really want to, I can take a really small brush and get just one color off. I will say that I feel like they don't last as long as a regular shadow, or even as long as say, Bare Mineral's mineral shadows. Some of them have really terrible color pay off, while others are fantastic. They're hit and miss.
---