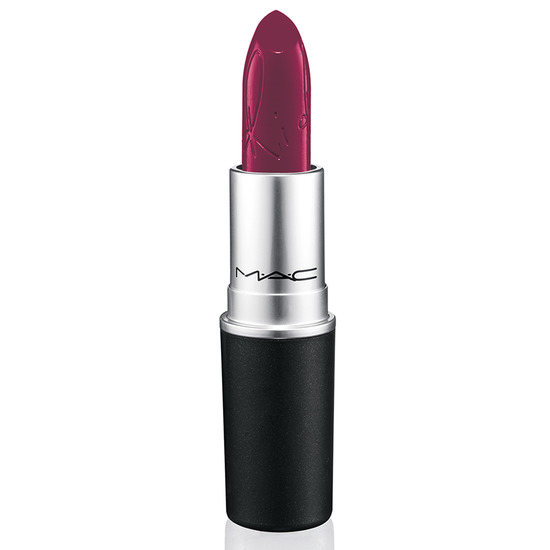 Rollover image to zoom
Reviews

LibertyPaige X.
Jun 26, 2013
i must say i much prefer riri boy to riri woo! both are great and this colour suits me much more but riri boy isnt as drying as riri woo! riri boy is such a lovely shade too! not too lilacy but if paired with macs rebel lipstick it gives a pink/purple tone its great!! if you can get your hands on it i recomend you take it up

Jacquelyn J.
May 14, 2013
The most amazing red liptstick ever!
Ever since I purchased RiRi Woo, it made me fall in love with reds all over again! It is a gorgeous shade that lasts throughout the day! It is a little drying and will need to exfoliate your lips first and apply lip balm before you apply this lipstick on your lips. I will be getting another RiRi Woo when it launches again online!

LibertyPaige X.
May 12, 2013
IN LOVE <3
I really loved the ruby woo shade so this was a must have for my collection to! it smells so good (like vanilla) and it lasts all day long!! its a retro matte and can be quiet drying so make sure you have well moisturised lips! if you can still get hold of this colour then its a must have! if not wait till june and it will be so worth it!!

Obsessed!
I am obsessed with Riri woo! It's perfect in every way! Color, lasting power, finish, undertone, and packaging is all on point! It's a perfect sexy retro matte red with a blue undertone which is very unique and flattering on all skin tones. The only complaint I have is that it can be drying but that's solved by using a really moisturizing lip balm before application. Other than that I am Obsessed and it's my go to red

Missed it
Love it bc I'm a Mac junkie but rubywoo with cherry liner gives the SAME EXACT LOOK, beautiful shade regardless. Plus lip liner helps the lip shade last longer. It's not a must have in my opinion unless your a collector or easily was able to get your hands on it. Or a Rihanna fan.
---