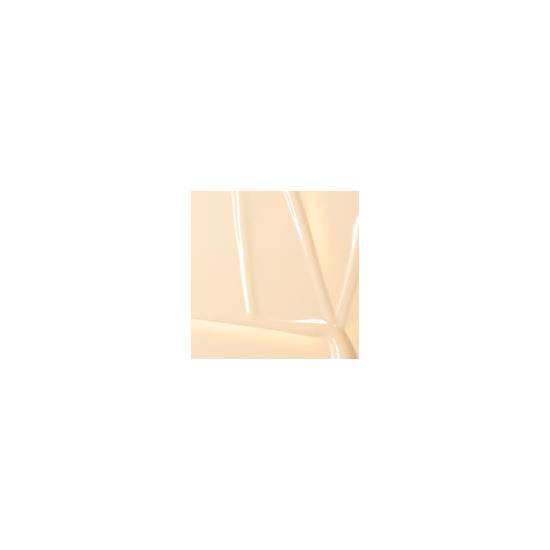 Rollover image to zoom
Reviews

The perfect foundation for everyday wear.
So, the basics:
It comes in a gorgeously designed, luxurious looking 30ml bottle that comes with a pump for easy product dispensing It comes in 18 shades from NC15-NW50 It's sheer-medium coverage but is buildable if you prefer a heavier coverage and less natural finish Its' ingredients include Shea butter and vitamin E (which is a powerful antioxidant) It also contains SPF15 for skin protection against sun damage and aging.
After applying just one layer of this foundation (2-3 pumps) with a duo fibre stippling brush, my skin looked luminous with a natural-looking satin finish. I then applied Select Cover-Up concealer in NW15 with a MAC 286 brush, and set it with MAC Mineralize Skinfinish Natural Powder in 'Light' The foundation stayed in place for about 8 hours before I needed to touch it up. And my skin felt silky smooth all day after applying it. So in case you haven't got the message, this foundation is incredible and is now my favourite foundation for day-wear and I recommend it to EVERYONE, especially those with dry or sensitive skin like me! For more pictures visit my blog at http://aislingkellymakeup.tumblr.com/post/44942513543
Thanks for reading xo

Holy Grail Foundation
I picked up this foundation because I was getting sick of the flat finish I was getting with Studio Fix Fluid. Don't listen to what the description or the MAC Girls say, this foundation is extremely buildable for complete full coverage face (I only wear full coverage.) I don't know what it was, but this foundation has great staying power. I do my makeup at 5:30am it is still looks perfect at 2:45 when I get home from school, even without a primer. I ran out and have been using an old bottle of Studio Fix for a month or so now, and I really miss my Mineralize Moisture foundation. I'll probably be shelling out the $35 for it this weekend.

Corporate B.
Jul 12, 2013
Aside from Face & Body, this foundation is the only MAC foundation I'll let touch my face. I'm so happy MAC got the memo and formulated a light weight foundation that still covers well. This shade works very well for me and lasts. I have normal to dry skin and it's perfect for my skin type. It lasts all day (I've tested only with a primer) and doesn't oxidize. Very pleased with this foundation.

Amazing !
I Love this foundation ! It isn't heavy coverage but is buildable. It is impossible to go patchy and you really can't go wrong with it. It has a slight satin finish but I use powder over it. I would really recommend this foundation as it is one of my favourites from Mac! Xo

one of the best mac foundation
This is great it is sucha lovely foundation, I've been trying it for a montho or two and this is my go to when i want a medium cover foundation. It goes amazing on almost all skin type just avoid it of you are oily or hate satin finish. It is such a flattering product, it gives really a natural finish with extra moist look. Probably with this foundation MAC can say "we care about your skin" it is the firs that do something for the skin it actualy feels hydraiting. if you have a really dry skin use a good moisturizer before and a mineralize powder on top to set. It moves around a lot it need a sheer powder on top at least. This is probably wierd but i like to mix it with the pro longweare one, using the pro longweare to sculpt over this foundation and looks amazing!

Changed formula
A while ago MAC changed the formula of this foundation. Before there was shimmer in it, great for dry skin. Now the texture is thinner and easy to apply but even with primer unfortunately not the same effect. Overall a good foundation, does the job and isn't too cakey. Just missing the old formula!
---