Limited Edition Nicki Minaj Pink Friday Lipstick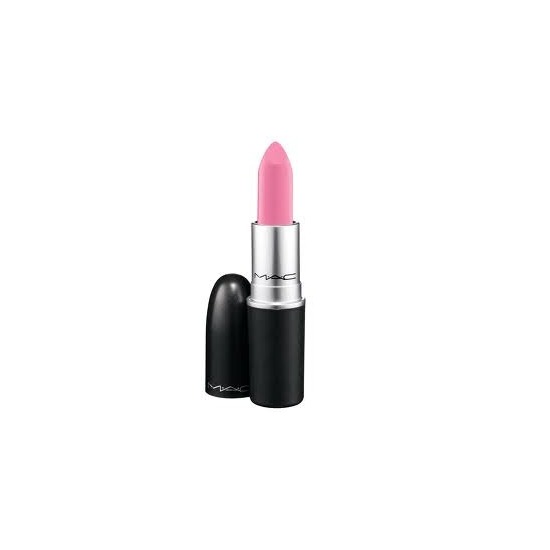 Rollover image to zoom
Reviews

This was made to wear for the night life! ;)
Such a fun color! Definitely one to get use to. Goes well with a natural finish on face, neutral colors with a pop of pink on the lips. Most times I'll wear it alone, if i want to soften the color just a bit, I'll apply a nude color on lips first then viva glam nicki right over. Or line lips with MAC bare lip liner.

LOVE IT
I purchased this after I saw it on Nicki. Its a gorgeous color, but beware, you have to adjust it to your skin color. On Nicki it looks great, but on my lighter skin it doesn't look as good if I apply it at full color. It is a light color so light on light look horrible. I have to dap it on until I cover all of my lip, this way I only apply a thin layer. But once I do that the color is gorg! I have it on in my profile pic.

Love it!
I had bought this when I went to Cancun a couple of months back. I couldn't find it no where in NY. So when I came across it in Mexico I bought 2. I really forgot about it until recently. I really love this color. A vibrant pink by its self and can be toned down with another color. It really is one of a kind and if I can get my hands on more I deffinitly would buy more back ups.

Barbie's Favorite
The looks of this product isn't only for the label "Nikki Minaj" but also, it quite proportional to Barbie's lip-color! The color is really great! I would highly recommend this to a lady with a girly characteristics! :) :p

Perfect.
This lipstick is everything I want it to be. The color is PERFECT for my skin tone. I'm pretty white, lighter than MAC's NC15, and this lipstick is fantastic. I actually haven't seen a skin tone that this didn't go with. The formulation is up to par with the rest of their lipsticks; long lasting, smells great, dries down to a really great stain after a while.
---