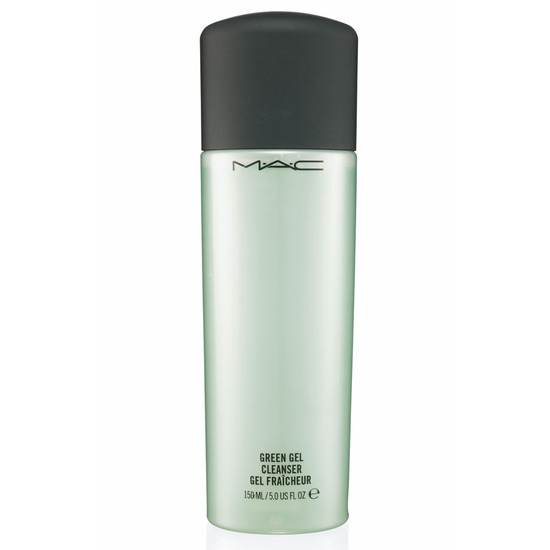 Rollover image to zoom
Reviews

Misscurstiemarie H.
Mar 23, 2013
Best Solution To Clean & Clear Skin!
This Cleanser is the purrrfect solution to clean & clear skin!
I recently made this purchase a long with the MAC Mineralize Charged Water Moisture Gel, about two days ago. I was suffering from 2-3 large under the skin blemishes that were there for two weeks before trying the Green Gel Cleanser.
I tried it & the next day my skin was soft, had no sign of redness & the huge blemishes appeared smaller. So I continued to use it day & night; the next day I washed my face in the am & pm that night I realized my blemishes were flat & were healing.
This shows that it cleanses the skin really good & works as a fast acting product. The product has a cucumber extract, & all natural ingredients which I enjoy.
I recommend using this with a moisturizer that works for you, I have Combination skin so I get oily only on my forehead, t zone, & chin. My daily skin care routine is the Green Gel Cleanser AM & PM followed with the Mineralize Charged Water Moisture Gel.
This product is hands down the best skin care cleanser I have ever tried.
I only use MAC Face Products such as Foundation, Primer, & Concealer so using the same skin care brand I think really changes the coverage I get as well as the final result which is FABULOUS RESULTS!
Check out my youtube video about this product along with the other skin care products I use by MAC on my Beauty Channel xo
MAC Skin Care FAVS + How to Achieve a Dewey Finish using Strobe Cream! http://www.youtube.com/watch?v=GKf11-JYnYE
*If you have any questions on how I do my skin care routine feel free to leave me a comment!*
---