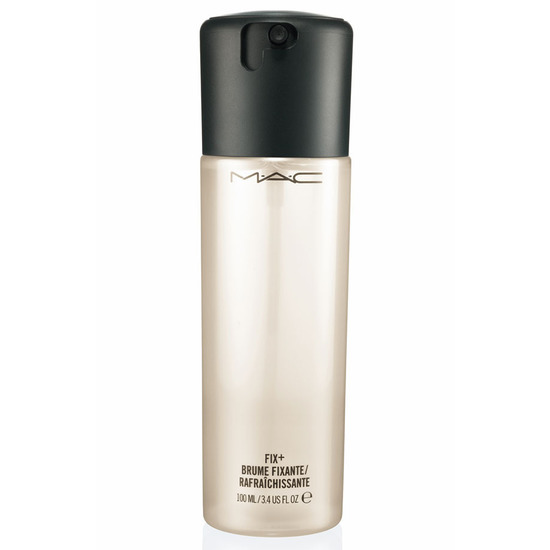 Rollover image to zoom
Reviews

Refreshes your makeup, NOT A SETTING SPRAY
Okay, so I got this one in the special edition in flavour rose. It smells amazing and it really does refresh your makeup, and take down the powdery cakey look which Is great. Although it does not set your makeup like the urban decay all nighter setting spray. It costs 16€ which is quit a lot, but If you want to refresh your makeup during the day it's great. Unfortunately, I won't repurchase this stuff again (probably). Fix + is kinda stuff that you try and like, but don't repurchase because by the time you find something better. :)

Refreshing!
I love this spray!! It is very refreshing and smells like cucumber. I use it almost daily during summertime and not very often in the winter. I use it to refresh my foundation or when I realize that I used too many powdery products and my Skin is not dewy anymore. The only downside is the price. Since I have not experienced a kind of proof that it helps to make my make up last longer it is a bit on the pricier side.

Awesome
I absolutely love Mac's Fix+. It's a staple in my kit as well as my pro kit. For myself I like to spray it all over my face before I go in with my Estée Lauder doublewear foundation.. It's my favourite combo as I have oily skin I like to use something light under my foundation especially if it is pretty heavy. On my clients I love to spray it all over their face after I finish their makeup.. I feel it gives a lovely natural finish to the makeup and pulls everything together.. If you tend to over powder your face it takes away all the chalkiness.. Absolutely love it and can't stay without it :)

Love Love Love! Holy Grail!!
I love this product. With this spray I get multiple uses. I damping my brushes and beauty blender with fix plus, as well as my face before foundation if I am having a really dry face day lol.... I also apply it for what it is intended for which is setting and preventing/fix a cake face! For me this product is an essential must have because without it I can not a a good makeup day! When I forget which is extremely rare I immediately notice the difference dig in my purse and grab my travel size and spray away! It's so wonderful I have to keep 3 at a time 2 full size 1 travel size!!!!!!! I would recommend this item to everyone that wears makeup and even people who don't but need that refresher throughout the day because it also awakens you!!!!! I absolutely love Fix Plus this setting spray is a must have!!!!!!!!!!

Fix+ is AMAZING
I have ultra dry skin, and fix plus is the only thing that makes my makeup look so natural and like it has melted into my skin. I can't go without this stuff, ever. It does not set makeup for me, but it does take the powdery look away from makeup, so I use it along with my makeup setting spray for long lasting makeup. It's wonderful!

Sets make-up, finishes the look, refreshes.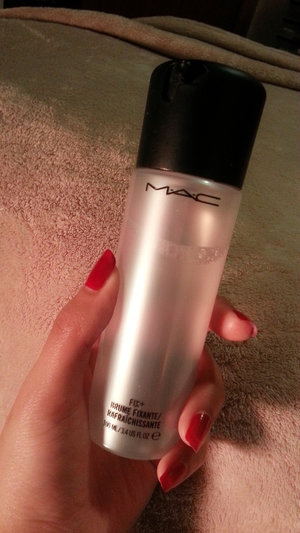 I'm quite sure this is one product you will find a few uses for; specifically setting make-up for a decent non-powdery finish, but also to use as a setting or mixing 'medium' when using pigments to achieve that foiled and intense effect. I use it before my makeup to prime my skin, as my skin is exceptionally dry, and after my makeup to set the look.

MUST HAVE
I use this soooooo much, before in between and after doing my makeup, it gives a natural dewy finish and takes away any powdery effect to the face, it also seems to blend all my skin makeup together so nicely. It doesn't really make your makeup last any longer and WILL change the look of your makeup so if you like a matte face makeup look this isn't for you, for matte lovers I would recommend MACs mineralized charge water.
---