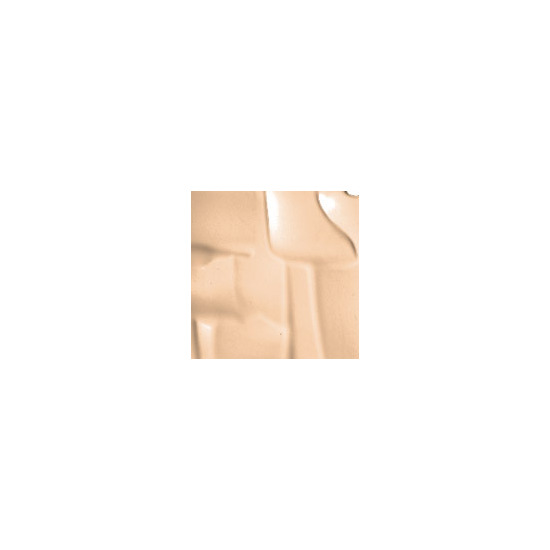 Rollover image to zoom
Reviews

Top Notch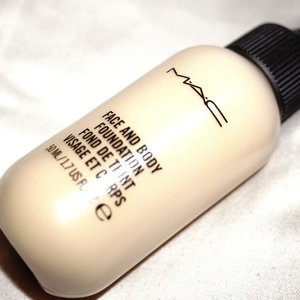 This is probably my all time favorite foundation. It's a favorite of some of the biggest MUAs in the business.
People who say it's a watery mess or is terrible just don't know how to use it. Yes, it's quite watery as it's a WATER based foundation because it's meant to be used on the face AND the body. However, it's transfer resistant once it sets so it doesn't move once applied. Now, if you are a full coverage foundation fan, this one is not for you for obvious reasons. This is great for those who love really sheer coverage in the summer when you've got a some color and just want something light.
This also photographs beautifully. Combine this with MAC's Mineralize Skinfinish Natural in your shade with their duo-fibre brush to set ...you can conquer the WORLD with that combo. Just trust me.

Nice lightweight foundation!
I love MAC Face & Body foundation. It's my favourite range out of all the MAC foundation. It is light weight and feels natural on your skin. It does provide sheer to light coverage but that's enough for me to even out my skin tone and hide minor imperfection. The finish is a nice dewy finish which you can leave as it is or powder to set. If you want fuller coverage foundation then you probably don't want to get this one as it is only light coverage. This foundation is great for photography too as it does not contain SPF. I love it!

Amazing product
This is my favourite MAC foundation.. I love that it is super lightweight.. You do need to have fairly good skin to use this as it is very sheer.. You can definitely build up the coverage by layering it..I feel the best way to use this foundation is to really buff it into the skin as the consistency changes a bit when u buff it in and it gives the most gorgeous dewy natural finish to the skin.. Though it is important to set it with powder... Perfect for everyday use to even out skintone.

Girl no.
This was very messy and has you looking a greasy mess. It's very sheer coverage, so you'll definitely need to use concealer if you have any marks. This product will work well for someone with dry skin who needs some moisture in their life. Combo-Oily Skin stay away!! This could be a nice summer foundation however. I recommend mixing a drop or two of this with your regular foundation so you can have a natural finish, but alone this is not a 5 star product. A bonus though for people who have a hard time finding colors (talking to my pale girls and dark skin girls) because it's so sheer it won't matter if you get one that's a bit darker or lighter. Overall I give it a 3! I would definitely save your money

I dont know
Well I do love the light coverage but everytime I take it off I see little tiny bumps around my t zone, am I allergic to this??? It does apply kinda tacky but first it sets beautifuly. I have combo skin also sensitive. I will not repurchase so far ALL Mac foundations I have been disappointed with. I tried all of their foundations but other items I do like. If you are normal and love tinted moisturizers this would be 4 you.

FAVE FOUNDATION
I've repurchased the larger size bottle twice and will continue too, I love the light coverage. I use these foundations in my makeup artist kit as well as for my own personal use, they are so versatile and buildable. if you want a fuller coverage apply with your fingers, but I apply mine with a sponge as I like a lighter coverage. I use this with macs pro longwear concealer mixed with some strobe cream, mineralize skin finish and vanilla pigment as a highlight and my face GLOWS like crazy. Also as its a light coverage I can get away with using a few shades darker than my skin to give myself a natural looking tan.

love!
since i am new to makeup and exploring different brands, I went to MAC and they recommended me this foundation! when i tried it on it felt very watery and I was unsure of it! But It feels so light weight and nice! It makes your face feel very fresh! I love it and I recommend it to girls who are new to makeup!

I love it so far. I bought it about a month ago and it fits my dry skin soo well. First i used a buffing brush to apply it, but i found that it works even better to apply with hands. Its very runt but thickens when worked with. Apply then let it set and apply again to build up coverage, and you can continue to build to your wanted coverage. Would not recomend fot oily skin unless you want to look like a disco ball.

Buildable with a natural dewy finish.
Although it comes in a small bottle it lasts such a long time. Best applied with clean fingers, as the heat from the hands helps the foundation spread out, so less is needed. Buildable coverage and a soft dewy finish. My favourite MAC foundation!
---