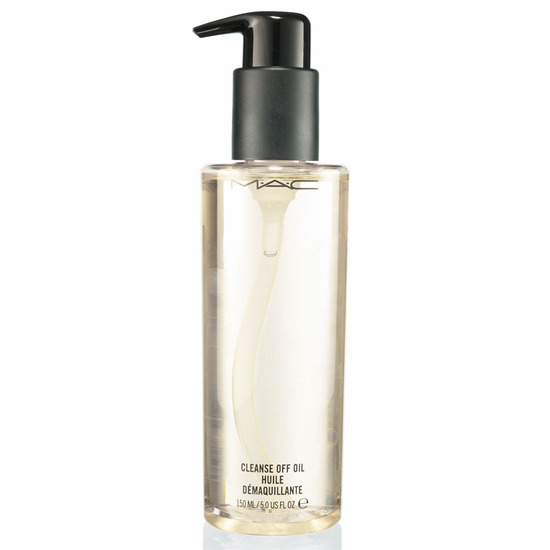 Rollover image to zoom
Reviews

Best Makeup Remover even for waterproof products
This is my favorite makeup remover ever! I just use 2 pumps and rub it on my dry face, leaving my eyes for last. I do my eyes last only because most of my makeup is on there and with the eyeliner and mascara I don't want to rub that onto my face. It all comes off and not in a slimy way. Then I rinse it off and use a cleanser. This product has a really nice smell to it, it kind of reminds me of gingerbread and I love it. My face is very oily and I was worried that this would make it worse but I have not noticed a difference. I gave this to my friend with sensitive skin and she did not brake out either.
Bottom Line: This is definitely one of my top favs of the year!

Wow I could not live without this product. I use a lot of waterproof make up and this product takes it off effortlessly. I also use this a lot to clean my brushes that are stained heavily. The only thing I don't like about this is it does make my eyes super cloudy for a couple minutes.

I love this product to bits and pieces! Gone are the days of violently rubbing makeup removing wipes/cotton pads on my face! I used to rub my eye area a lot because I wear a lot of waterproof liners and mascaras. Now, I just gently massage the Cleanse Off Oil onto my face and voila, makeup's off in no time! I have nothing but love for the MAC Cleanse Off Oil!

Removes EVERYTHING even waterproof!
I luuuuuuv this! It's what I use every night 2 remove my makeup. I wear waterproof mascara & it comes off no problem. I have super sensitive eyes & there is no burn whatsoever. When I first bought this I used it completely wrong & it sat in my drawer forever. I decided 2 give it a go again (& followed the instructions lol) & will not be without this again. Remember, you must apply it first to a DRY face, massage it in, THEN wet your fingertips, massage again, then rinse. The first time I wet my face first out of habit & the oil repels the water & ends up removing nothing & u end up with a muddy raccoon face lol.

This is MAGIC!
MAC's Cleanse Off Oil is definitely a product that I can't live without. I use this on my hands dry and rub onto my face, I can literally feel the makeup melt off. Dark mascaras and eyeliners come off without any problem at all. A word with caution, I agree with Simera, this product can make your eyes cloudy, so make sure the product around your eyes have been washed off well and your vision should be good.

this stuff does a great job of removing makeup including waterproof mascara. massage onto dry face and then rinse off with water. be careful when using around the eyes as it can make your eyes cloudy. also noticed that it can make hair along the hairline oily so would recommend using a hairband to keep hair out of the way.
although this does take off all your makeup, i unfortunately feel like i still need to use a cleanser to get my skin nice and clean afterwards...which i am honestly too lazy for. don't want to wash my face twice!
being that i don't wear a full face of makeup daily, this oil based cleanser isn't a necessity for me... but it definitely works.

Perfection.
I do not think I have every tries such a good cleanser. You can apply it on your makeup dry and it seriously rubs it all off. THen you can wash it and it turns into a milky cleanser. THis is the best cleanser and it is also very healthy compared to other ones. Everyone needs to at least try this!

Works great! But...
I switched to a new 3 step acne system, and it was going well but then i used this and it worked amazing..but afterwards my skin was dry for days. Maybe just coinsidence, considering the description is for all skin types and isnt harsh. Maybe it was my skin adjusting, i want to try it a few more times and then might exchange it eventually.
---