The Sacred Truth Face Mask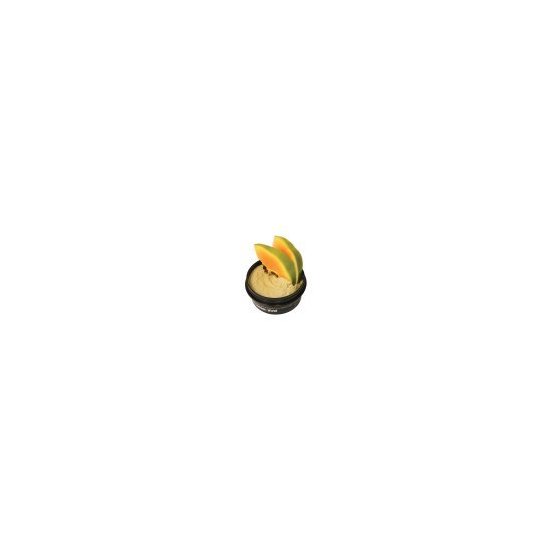 Rollover image to zoom
Reviews

Lush's Fresh Face Mask in The Sacred Truth is a mask containing wheat grass, green tea, and ginseng, all of which are loaded with anti-oxidants. The mask also contains papaya, so its moisturizing as well. The Lush employee I spoke to was incredibly helpful. She said this mask is best for anti-aging, as the antioxidants in the mask restore collagen. Anti-aging skin care isn't exactly something I'm in the market for, but I'll give it a try anyway.I was given my 2.1 oz (60g) jar for free, as a sample, because its past it's selling point, but not bad yet. Lush's Fresh Face Masks retail for between 6 and 8 dollars. Fresh Face Masks come in a small black, plastic jar, which is recyclable. Lush has a program where if you bring back 5 of their black jars, you get a free mask. That's pretty epic. The packaging isn't anything to look at, its just straight up functional packaging. The Sacred Truth is green. It has a generally smooth texture, with a bit of chunkiness to it for exfoliation. It feels butter in the jar and on the skin. It's pretty pleasant to wear. As far as scent goes, The Sacred Truth is pretty strong. I can mostly smell wheat grass with a bit of green tea. I can't decide if I like the smell or not. I'm leaning towards not. It lingers for a long time. It makes my rabbit seriously angry. He tried to bite me not long after I rinsed it off. The smell is so strong, it permeates the jar, leaving my whole fridge smelling of the Sacred Truth. Which isn't necessarily a bad thing. For a more in depth explanation on what a fresh face mask is, Lush makes these masks in Canada and ships them to their locations. They're made of fresh ingredients, usually foods even. They're preservative free, so they only have a three week or so shelf life. They're kept refrigerated in store, and should be at home as well. Lush recommends leaving the mask on for 5 to 10 minutes. For me it starts to get itchy around 8 minutes. When dry, the mask bunches up in places and looks scaly in others. Its pretty gross looking. Removing the mask is kind of a pain. You need to use a scraping motion with your nails to get it all off. Do be careful when removing the mask, as its pretty thick, so it could clog your drain. The difficulty of removal is worth the end product. Extremely smooth skin that feels like its had all its elasticity restored. My skin has a fun, bouncy feel to it but also feels very firm. It's kinda amazing. I know what I'll be using when I'm old. Lush's The Sacred Truth would be an excellent mask for someone with mature skin or for someone looking to give their skin a little more life. Like all Lush products, its also great for anyone interested in natural, mostly vegan skin care. The Sacred Truth has definitely gotten me interested in trying more of Lush's Fresh Face Masks. I really want to thank the excellent employees of Lush at Macy's in down town Pittsburgh.

Smoothest of all LUSH's facemasks!
Scared truth is a wonderful mask if you want to simply maintain beautiful skin or you feel as though your skin is lack luster and needs some brightening. The papaya provides a wonderful gental exfoliation while the green tea is full of antioxidants to fight signs of aging. Dont be fooled girls, its not just for mature skin, maintain your young healthy skin now!!!!
---