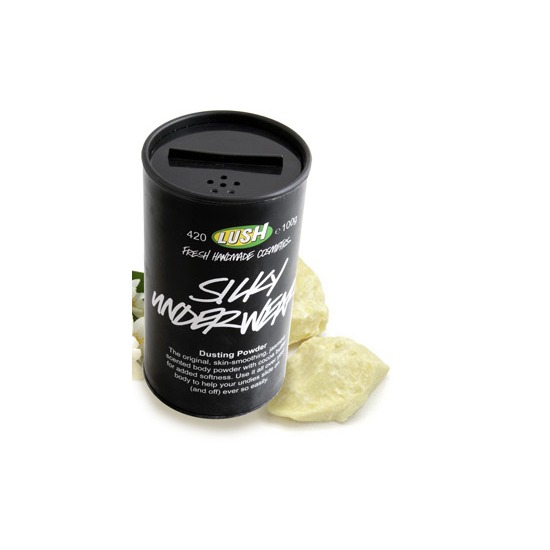 Rollover image to zoom
Reviews

Nancy-Lee C.
Jan 09, 2011
Best body powder ever.
I can't even describe how amazing the jasmine and vetivert smells . It is made with cocoa butter, so your skin is so soft but not greasy, you do not know there is butter in this product, it feels of powder only. I have used this since 1998. It makes me feel clean and refreshed. I apply it all over, after a shower... skipping a shower... I highly recommend it. It is Lush's #1 selling powder.

My favorite body powder
This stuff is amazing. I really enjoyed the scent which is rare for me because I'm kind of an all natural gal when it comes to fragrance. It wasn't overbearing; it had a soft, clean scent which is refreshing when I get out of the tub. It also made my skin feel velvety and silky without the wet feel.
---