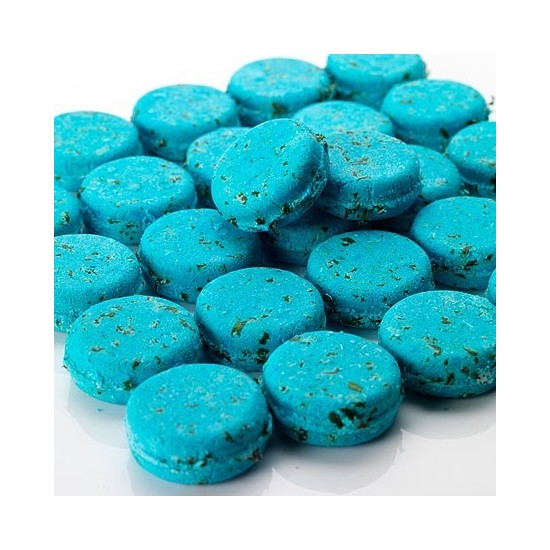 Rollover image to zoom
Reviews

Perfect Shampoo for any hair type
I was skeptical buying this from the Lush shop... but I'm incredibly glad I bought it. While the first couple times using it were a bit irritating because of the change in methodology, once I got it down to a science it got easier and much quicker. I think we're all just so used to not using bars- even for soap- that it's hard to get into the groove at first. It leaves my hair SO clean but not stripped and dry feeling, smells incredible, and is super easy to use. Big thumbs up for being eco-friendly by not using any packaging and for being vegan. LOVE.

Lush Shampoo Bars are amazing. Seanik is my fave. It smells great and leaves hair squeaky clean. This bar is also brilliant for oily hair without stripping it too much. I first tried this bar about 6months ago and have been converted. They last ages as you only need the smallest amount so they are a great money saver as well as being Eco friendly.

Great for oily hair
My hair is in pretty good condition, never color and never treated. I went into LUSH and told the girls that I was having a hard time finding something for my hair, and they pointed this out to me. They said that it is made for oily hair which I have, and I was in. She told me that people use it different ways, rubbing it in your hands like a bar of soap and then putting your hands through your hair or taking the bar itself and applying a few streaks starting at the front of your head towards the back (kind of smoothing it). I tried out both and found that the 1st way wasn't getting enough product into my hair so I opted for the second one and it's worked wonderfully. It gives my hair a beautiful shine and makes it not feel so heavy, and it is true to work with oily hair.
They also suggested a tin and I agreed since I had heard that they tend to melt in the shower. What they neglected to tell me was how to store it properly. The problem is that normally in the shower after you use the product you put it back in the tin right away - after using it a couple times I started to notice that it was starting to get stuck and I was having a really hard time getting it out. I looked onilne and they said to put it in dry to avoid this problem. That wasn't really realistic for me, and then I noticed that the lid is not as deep so I started storing it upside down.
I bought this one and Jumping Juniper and they both have lasted me over 2 months.
Bottom Line: Figure out your favorite way to apply it & make sure you store it properly! Also try Jumping Juniper for oily hair

I have extremely oily hair that is very flat and straight by nature. This is the first shampoo I've come across that thorough cleans my hair without making it look dull, leaves it full of volume, smells lovely and makes my hair soft, all the while being vegan. I am not vegan, but I only use cruelty free cosmetics, so for this to be a product that works on my fussy hair while being ethically made is an all around win for me.
On another note, it's super easy to travel with. Take it from me, a backpacker, having this is very convenient because minimizes weight and space. My boyfriend uses it too, so it can be enjoyed by all!

I went to the lush shop in hope to fins a shampoo bar that was good for oily hair ....I have really oily hair and the first time I tried it I really was amazed its was great my hear felt so light and fresh but it didn't last Kong for me I always carry a dry shampoo in my school bag in case my hair decides to me Mr independent and do its own thing and be really oily so when I use this shampoo bar I have to use dry shampoo as well and it was my favourite for a bit but I discovered the head and shoulders anti dandruff shampoo any anti dandruff shampoo will do but head and shoulders is my favourite

Smells amazing!
I wouldnt recommend this product if it didn't have that amazing freshie smell. The product itself is little bit hard to work with, but it's a great shampoo and it also Eco friendly and saves place in the bathroom. I bought it before 3 months in a vacation in London and when I could I'll buy another one (:
---