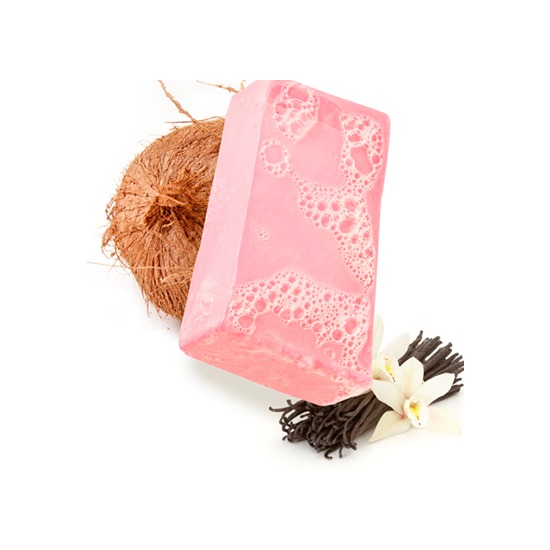 Rollover image to zoom
Reviews

Cons: I WANT TO EAT IT!
This soap is the most lovely smelling product I've ever had in my bathroom. It just smells of sugar and sweets and everything lovely! This brings out my girly side, and makes me feel like I'm in a sweet shop every time I have a shower. It doesn't dry out the skin and the smell lasts all day when paired with the creamy candy bubble bath bar. Just a genuinely lovely product! I would and have repurchased this.
are you a rock star well this is your soap but one thing i don't like is that the smell only lasts in the shower not trying to be mean but i just don't understand why you would just smell like it in the shower the whole point for someone to buy soap that smells good is that you want to smell like i in and out of the shower but it smells like candy and if you like candy smells you would love this like me

This is my all time favorite!
This is the one product I buy everytime I go to LUSH. Its creamy smooth texture melts to the skin and leaves you with a throughroughly clean feeling. The scent lasts on your skin all day after and makes me feel happy everytime I get a wiff of it when I move :) its just a cheery, candy scented happy soap :)

Candy in a soap
I LOVVVEEEEEE the smell of Rockstar soap! I make it a point to smell this soap whenever I go into my local LUSH store. This soap smell amazing. Along with Sexy Peel and Sandstone soaps, this was included in my first soap purchase from LUSH and it is still one of my all-time favorites. Would I repurchase this? You bet! I love this soap so much that I have given it away to friends as gifts, and they seem to enjoy it. Definitely a must-try from LUSH, especially if you love candy smells and the color pink!

Lurrrrrrrrrrrrrrrrrve smelling like candy!
Who wants to smell like candy? This chick right here! I love this soap so much, I have backups and backups and backups and wait for it... more backups! But not so much backups that I won't use it! It lathers into pinkish foam and the smell is just subtle enough for it not to be gross and overly sweet. Just the slight scent, and hey! Men love it too :)

Favorite. Soap. OF ALL TIME.
You must get this soap. If you like sweet smells you will have an absolute heart attack when you smell this stuff. It's the best thing I've ever smelled. I only wish it lasted better on my skin! It also has a really rich, moisturizing lather. Get it. You will NOT regret it.
---