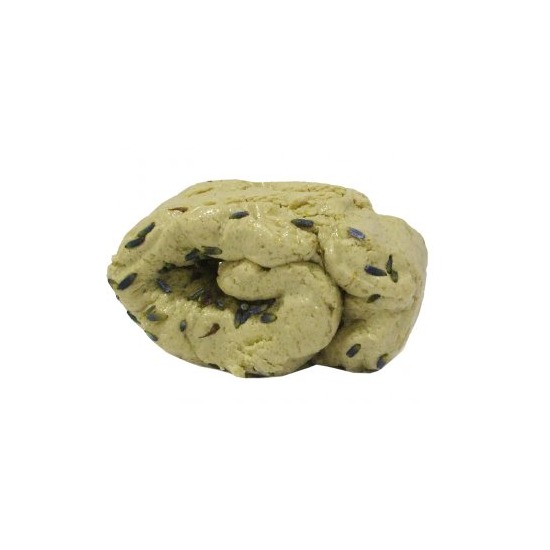 Rollover image to zoom
Reviews

Woahhh
OMG!! That's all I can say! It's amazing how things like this can work straight away as it smoothes the skin STRAIGHT away. I have combination skin so it's dry and spotty. It's annoying, then my mum bought me this from when she went to the lush shop, I tried it the day she got it and I couldn't get over the fact it worked straight away!!! UNBELIEVABLE!!

i have combo skin and rosacea and this is heaven sent for me. calms down my redness but exfoliates my dry patches and the blackheads on my nose. Doesnt make my t zone oilier. its just right. but ill still use an exfoliant other than this once or twice a week bc this is very mild for everyday use.

I really like AOBS. it's gentle, refreshing, feels nice, smells nice, and I like using it. other than that--it's not drying, but I still need to moisturize after using. it's a gentle exfoliator, but there are better. it's a really nice, pleasant, mild product. if I ever get it again it's going to be for the pleasure of using it, not because it actually does anything.

love it !
been using this for over a week now and love it, my face is less red and the number of spots i get has defiantly decreased!! it smells of lavender which is great and should be used morning and night but once a day would be alright to. if you suffer from breakouts then this product is for you, plus it leaves you with super soft skin and a better complexion !!x

Great body cleanser, and leaves your skin silky
Its hard to find a cleanser that will leave you silky. I have dry legs, and arms, and I love this! I am tough on skincare products. My skin is particular and sensitive. I have to say this is amazing. I would fill in that last portion of a star if it were even creamer. But I realize most ppl need to sleep in their sheets...and this is meant for both skin types. Nonethless, I love the smell, and I think most ppl will love it or hate it as scents seem to go....

My skin's chemistry went out of whack last year and at the end of the year my cleanser stopped working for me, and I needed a new cleanser. After seeing DulceCandy87 talk about this in her Favorites video, I decided to try it for myself. The small container I purchased is about $15 but a little goes a long way. Unlike other LUSH products, there wasn't an expiration label, so the LUSH attendant informed me that the shelf life should be around three months time .
After using this product for about a month, I've noticed my skin has cleared up A LOT, although it feels like an exfoliator (and can be used as one), it's good enough for everyday use. After your first use, you'll notice that your skin will feel a whole lot softer. The consistency of the product is dry and can be difficult to work with, but I've found a less messy way of applying this product to my face: rinse face with water, keeping hands wet open the container and a pinch of the product, using the remainder of moisture from the water on your hand mold the product into a paste that you can spread over your face.

Makes my skin feel so soft!!
My skin is quite combination/oily and acne prone. This product has its pros and cons. firstly its pros - it makes my skin so soft after using it and the product smells like lavender which is nice. for the cons - it is so messy to use - the product gets all over your sink (def. not fun to clean) and whilst it makes my skin soft, it is way to harsh for me to use when i have acne and tends to irritate then and the healing process tends to take longer than it ordinarily would. Overall it has done nothing major at all too my skin in terms of benefits (considering ive used it for a while on and off) and therefore would not repurchase.
---