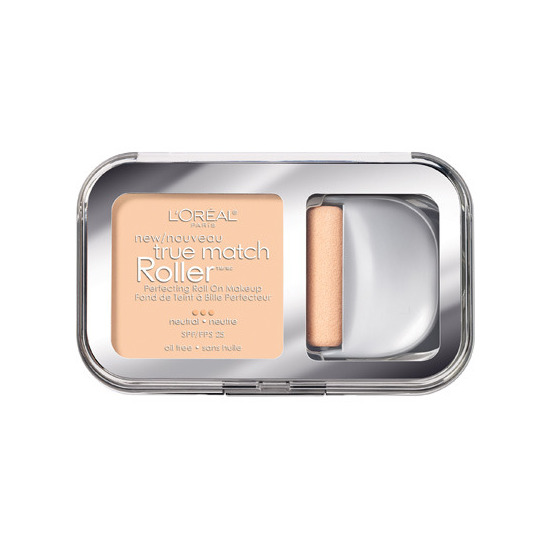 Rollover image to zoom
Reviews

This foundation was good for the winter, but now that spring is coming, i feel like my face is getting more oily because of the cream base consistency. My face is originally oily and sensitive but it was a good cream foundation in the winter.
Also, the roller didn't work as well. i felt that it didn't give me a good coverage so i had to use a foundation brush or a powder brush to stipple and brush on my face. But otherwise i would say it is good for dryer skin types, and it is good coverage if using a foundation brush.

Good coverage - bad break outs
I actually really liked this product! Unlike others, I didn't have a problem with the roller, it gave me good coverage. However, I've only been using it for 4-5 days and it's the only thing I've changed in my skin care routine and my face is breaking out like crazy!!! I just threw it in the trash.

DUD!!!!
i really didnt like it... i actually started using a sponge or my fingers to get the product on. i even watched the L'OREAL How to Use the Roller, & even then it didnt look even. the good thing is that if you dont want to use it as a foundation, you can use it as a concealer to hide dark eye circles. even tho the roller is not one of my favorite ways to put it on, the foundation is still good & by itself isnt heavy on skin or have given me any rashes. friends that i know that have sensitive skin use this product & havent complained but if you know you have sensitive skin & want to try this product... be careful & watch for any redness or bumps.

Kind of gross
I take special care to make sure my face is clean which is why it was surprising that after a while the roller and the makeup looked kind of dirty! And of course there's not really a way to clean it or get a new roller so instead of putting dirty makeup on my face I just threw it away.
---