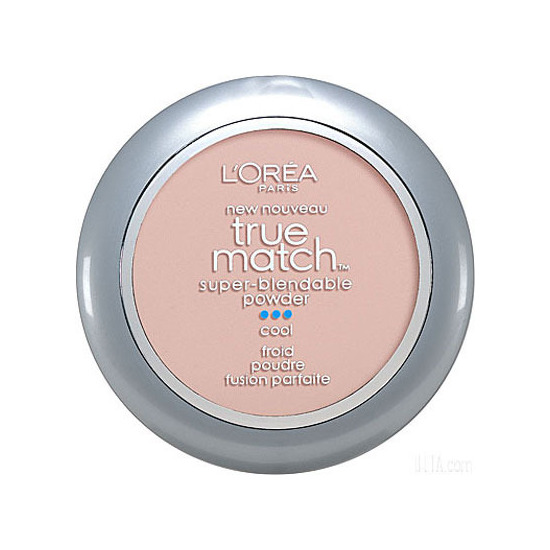 Rollover image to zoom
Reviews

I love, love, love this powder! It truly does blend to match your skin to perfection. I use it alone and I have also used it to set my Maybeline Liquid Dream Mousse. It is very light and perfect for someone who wants to wear foundation but doesn't want a caked up look. The colors are great and the Classic tan is perfect for me. I highly recommend this product.

Works great with True Match foundation
I like this powder a lot. I do agree that the price seems a BIT high but it is a great powder. It has enough color in it that it adds an extra bit of coverage over the True Match foundation and brings the foundation up a notch. I hate powders with any glitter or sparkles, etc. and there IS a little bit of a "sheen" on this powder but it isn't enough to notice or be obnoxious. Also, because this has decent color and I don't have any big skin problems I sometimes just conceal and then buff this powder all over my face and that is good if I am in a major hurry or am feeling lazy! I do notice that if my t-zone gets oily throughout the day and I put this on it can get cakey, though, just to warn!!

VERY MATTE.
What I like: 1. SMOOTH - this powder is very smooth and silky and feels really good when you put it on. 2. BLENDABLE - It is, for the most part, easy to blend. 3. GOOD COVERAGE - A little goes a long way for this powder. One swoop with the sponge that it comes with and you can cover half your face.
What I don't like: 1. NO COLOR FOR ME - again, it is hard to find products to match my skin color, when it comes down to it, it's all about mixing and matching. 2. CAKEY - this powder gives you a matte finish, so if you want something more natural, I don't suggest purchasing this product.
Would I buy again? 1. No. What I look for in powders is how long it will last me throughout the day. This is not long-lasting.

Best Drugstore Powder
This is a fantastic powder, especially one from the drugstore or Walmart! Although it's a little pricier than most drugstore powders, it works well. It has a great finish and even offers some decent coverage. It could definitely be used without a liquid foundation underneath, and perhaps just some concealer instead. Concealer + true match powder is something I do on an everyday basis when I don't use heavy foundation. The sponge applicator is great, and the packaging is nice. It has a nice scent and the variety of shades is amazing!!! Sorry, Maybelline--L'oreal wins for their True Match line as opposed to the Fit Me. But I think the L'Oreal company owns Maybelline's company?? haha

<3 love it
I LOVE this powder, it mattifies without giving you the cakey texture. Ive hit pan on this product and I will def have to repurchase! This is great for touch ups as well, esp applying it over foundation it doesnt keep your skin oil-free for more than 3 or 4 hours.

Gives you a little coverage!
I love this powder! I use it along with my L'Oreal True match foundation but on days when I want a lighter feel, I use this powder and it gives a little coverage! I also love it because it sets my face and takes away the shine and oil on my face. I would recommend the powder or foundation to anyone with oily/combination skin!

Awesome drugstore powder!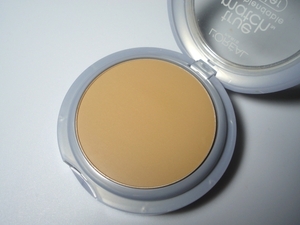 I've heard a lot of good things about this powder so I finally threw in the towel to purchase it. When I first looked at the powder in the pan, it looked so smooth as if it was very finely milled. I just picked up the same shade of the liquid foundation that suits my skintone which was caramel beige. I have to say that this is by far the best drugstore powder I've ever tried. I have the MAC Studio Careblend powder and this L'Oreal powder makes my face look flawless, just like the Careblend! It goes on just as smooth and silky as it looks. I got great coverage with this powder so a little bit of product goes a long way. I would say this is way better than the Maybelline Fit Me powder. Another plus is that there are many different shades to choose from with 3 selections of undertones, warm, cool and neutral. This powder did not look cakey on my face at all, it gave me a matte finish which I love. The only thing I do not like about this product is the packaging. I wish the mirror wasn't on the other side because it's kinda awkward having to go back and forth if you're trying to use the mirror. However, it's not really a biggie for me because I really love the product itself. If you're looking for a really good drugstore powder I would totally recommend this!

i have been wearing c7 for the past 3 years and i love it...makes my skin looks so smooth
i can not go without having this in my makeup brand....carry it everywhere...c7 works so well on medium skin tone and it don't give my face that make up feel. sometimes i forget that i am wearing it! totally would recommend to anyone
---