Studio Secrets Professional Secret No.1 Magic Perfecting Base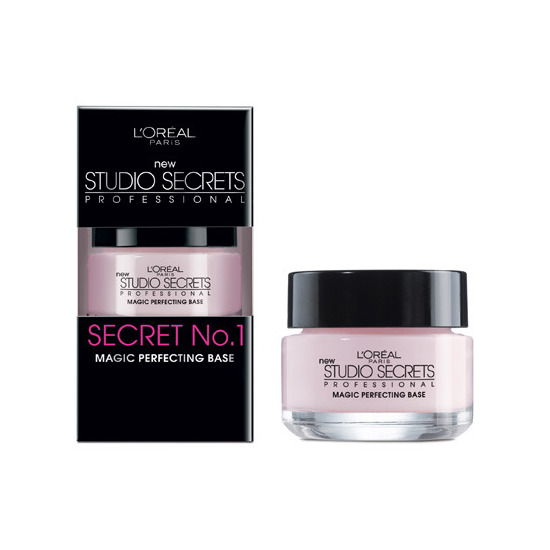 Rollover image to zoom
Reviews

My Go-To Primer!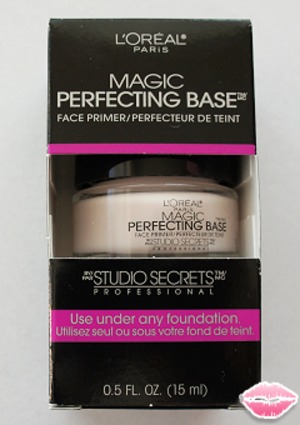 I absolutely love this primer! I have tried many different primers to help with my oily T-Zone and L'Oréal Studio Secrets Professional Secret No. 1 Magic Perfecting Base has beaten them all.
I work long 8+ hours shifts at work and by the end of the day I was noticing that my foundation around my T-Zone area, especially my nose, was almost off. Believe me I thought I had tried all primers. Even super expensive ones but none of them were doing the job! I actually decided to try this primer out because of reviews that I was reading on Beautylish. I applied this primer on before I put my foundation and I was pleasantly surprised to still see my foundation still intact around my nose area.
I definitely recommend this primer for anyone with annoying oily skin such as myself. I finally don't look like Rudolph the red nose reindeer at the end of my shift!! I also have been noticing this product always being sold out at my local Ulta and Target so I think a lot of people have been enjoying it as much as I do!

it works with some foundations, unfortunatley, not all of them.
So i did my research on this product, listened to a few reveiws, then got all excited ran out and purchased it. I would love to write a whole bunch of good things about this product, but unfortunatley, my soul won't let me be dishonest. The packaging is cute and its alot of product. I bought it for about $12 bucks CDN. Now anyone, who knows me, knows i go insane over products that help with oil control, which this product clamed to do as well. You don't need alot of product, i onlt apply it where I get really oily, which is my tzone. Here's my issue, this product gives you a smoother surface to work with, however, you CAN NOT use it with every foundation as it says on the package.The first day I used it, I used it with my revlon photo ready foundation, and my tzone was waving at every 2 hours later. So the next day i tried it with my MUFE HD foundation and it worked like magic, and i fell in love. The next day i used it with my MAC founcation.....again my tzone had a party. So the next day i used it with my MAC face and body foundation (which means nothing, cause this foundaion can be used on its own, yall know i love my face and body foundation) and it worked beautifully. So moral of the story is, it works, WITH SOME FOUNDATIONS NOT ALL!!! So ladies and gents use this product with caution or you'll be disappointed.

It's all in the base.
L'Oreal Claims: Get the perfect skin texture, instantly. Wears all day. Smoothes lines Hides pores Banishes imperfections The silky, lightweight formula glides onto skin, leaving it velvety-smooth to the touch. The result-a unified matte finish that's flawless.
I never used a primer before I applied my make up and a friend told me that this would help my make up stay longer and help minimized the appearance of my huge pores. I decided to try it out since I really had nothing to lose. If I didn't like it I could just return it, there wasn't anything for me to lose.
When I first tried putting this on my skin felt like a babies bottom. Super smooth and perfect. The huge pores on my nose were down to almost nothing and my skin looked flawless even without wearing any type of foundation on top. I was truly shocked on how well it worked.
I decided to wear foundation and test it out. I can honestly say that this primer is amazing. I love the way it smells, the way it looks and how well it applies. The only down side of this product is that it doesn't really control oil the way other products do, especially M.A.C's Matte. M.A.C's also comes in a squeeze tube for easy application where this comes in a glass container. The glass container can harbor bacteria specially if you use your fingers to apply.
If I hadn't purchased M.A.C's Matte to help control my oil better, I would still be wearing this.
Pros: Smooth Application Minimizes Appearance of Pores Minimizes Appearance of Fine lines Can Be Worn Alone
Cons: Container Can Harbor Bacteria Poor Oil Control
http://makeup4men.blogspot.com

ehhh
The product was alright, it really didn't do anything to my face, i did not notice anything different. I stopped using it in spring because it seemed like an extra unnecessary step and plus it was getting hot but now that winter will be rolling by i will go back to this step.
Iam always looking for the next best thing . I must admit I was skeptical about this product because it is a drug store primer . So I really did not know what to expect . I have been going back and forth with this product and i have to admit for a drug store product it not bad at all. The texture is amazing it a moussey sliky feeling . It was very different for me because I have always used textures that feel more creamy loction like . So it took me a while to get use to that . But after I got over that it was great . The foundation doesn't settle in makes my foundation flawless. Makeup lasts longer and it controls a bit of oil threw out the day. A little goes a long way.
CON'S
Dont get me wrong there is some down side for this product it a little expensive for a drug store prouduct unless you can get it buy 1 get 1 50% off that the only time that i would even bother buying this product . Some people do not like that cream moussey feeling how it feels like a mask or they feel like they can't blend out the foundation . I dont seems to have the problem but everyone is different . Some people have broken out from it and that because it has silicone oil makes the primer easy to apply so if you are allergic to silicone stay away from this product .
Hope this review helps anyone who is looking for the next best .

I have used this for months now and at first I really liked it but now I try to avoid it if I can.
I like how it minimizes my pores and fine lines but when I apply my foundation it makes it incredibly hard to blend out. It's like the foundation sticks to it and doesn't move.
I only use this around my nose and mouth so the foundation sticks to it in those areas but blends out anywhere I haven't used this primer.
I have tried to make this work but it just ruins foundation. It's a pity as it used to be really nice. I have no idea what went wrong :(

use it everyday
Since this is such a small pot and it is a bit pricey I do not use it as an overall face primer. Even though I am 15 I do have a few wrinkles under my eyes, I use this under the eyes before I apply my concealer. This smoothes over any wrinkles and gives a flawless look, and since I do not have acne the only spot I would even need a face primer is my under eyes because I have dark under eye circles. This is perfect because not only does it smooth over wrinkles but it helps my concealor and my foundation last longer! Recommend this for that reason ♥

Does what it says it does!
This stuff is amazing! It's perfect for my combination skin. It glides on smooth and blends easily. People complain about the size but you only need a little bit. I just dip my ring finger in and dab some on my forehead, cheeks, chin, nose and blend it in after applying my moisturizer. It mattifies your skin and makes it smooth for any type of foundation you want to apply. It also lasts all day. I used it on a day I went to Universal Studios where it was hot and I got wet in the face a couple of times and my makeup stayed in place. I will definitely be repurchasing this product again!

I went out and bought this because I heard so many great reviews on it! I am happy to say I was not dissapointed! I am absolutely loving this product. I have extrememly oily skin :(. My skin tends to get super oily in my "T zone". By applying just a small amount with my ring finger I distribute the product on the most oily parts of my face and it works really great. I work 8 hours shifts and I am face to face with clients, So ofcorse I wana look my best at all times. I hate it when my skin begins to look shiny and oily. I've only been using "Studio Secrets Professional Secret No.1 Magic Perfecting Base" for a week and I love it. The matte finish it's perfect for oily or combination skin, I would highly suggest this product. I am very happy with my purchase. Worth every penny. =)

I'm in love
I seriously have the worst oily skin ever! By the time I make it to work in the am my nose gets so oily you can see your reflection!! So ofcourse I've tried everything with no luck until this product....I'm not to fond of the product's texture it has a velvet powdery texture to it. Blending was easy and my makeup looked flawless...I normally have to touch up my makeup countless times throughout the day but today only ONCE! By the end of the day my makeup had worn off a bit my blemishes were visible. So for oily skin this product is great I ABSOLUTELY LOVE IT!!
---