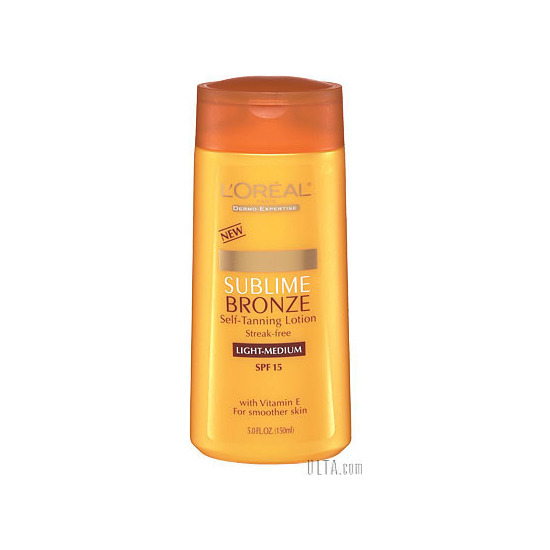 Rollover image to zoom
Reviews

It really is streak free!
I bought this product prior to a spring break trip to Jamaica and it was so worth it! I used it before leaving when I was pasty white and it gave me that perfect hint of bronze glow that I wanted. It was just enough to look natural, like I already had a little sun. After I returned from my trip with awkward tan lines and a little spotted I used it again to help even out my skin tone and give me a little extra boost, which it did. This lotion is great if you want an even medium streak free tan. It gives you just the right amount of color where it doesn't look fake. If you're looking for a dark tanner than this won't be right for you. I see it more as an intense tinted moisturizer.
The application of it really is streak free. Just make sure to coat it on your body evenly and let it dry for about 15 minutes before putting on clothing. Also make sure to wash your hands after or else they will look a little orange. The scent of it is wonderful and it also really helped my dry skin.
I love this product and will definitely purchase it again!
---