Lineur Intense Felt Tip Liquid Eyeliner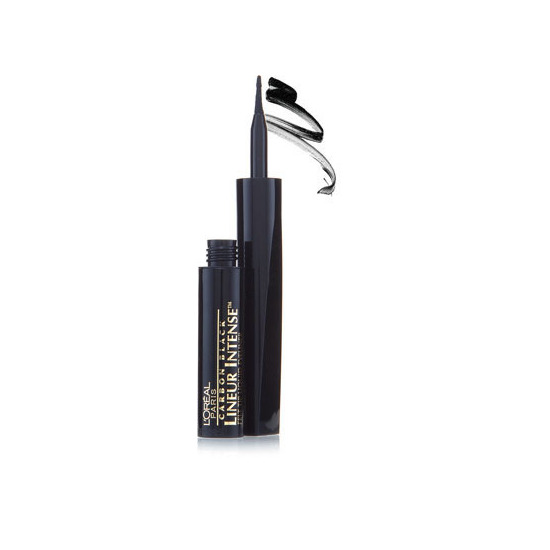 Rollover image to zoom
Reviews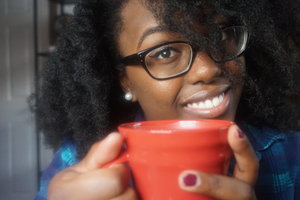 L'Oreail Lineur Intese Liquid Eyeliner is my number one go to for my cat eye. I use this pretty much every single day. The felt tip makes it so easy to create your lines. Its tip is small enough to make a thin line but because its so thin, you can easily build up and create that thick line if you want to. This product usually lasts me a very long time... I'd say 4-5 months. The color is very pigmented. If you're looking to master the cat eye/winged eye then I definitely recommend using this product to use.

Sincerely P.
Jun 23, 2014
best liner ever!!!
I had seen so many girls use in this on Youtube and finally decided to purchase this. and I love it! I was using another one before can't remember the brand off the top of my head but this was way better. I was always looking for a darker and bolder black liquid liner and this one did it for me. I can do thin or thick lines and when I curl my lashes it doesn't flake off like my last one did!
sincerelypassionni.blogspot.ca

I'll just live with it
i bought this at the drugstore and used it the other day. It didn't really stay on very well and had to re apply when i went to the bathroom. Another thing i didn't really like about this eyeliner was that it didn't dry on matte and gave off a shiny affect. I HATE that! I'm not really one to waste things and i spent 12.99 CAN on it so i'll just live with it for now. WILL NOT REPURCHASE

I heard so many reviews and raves about this eye liner that I decided to buy it and try it out. It was a total miss ! The eyeliner started flaking on me not even 20 minutes after application ( I don't have oily eyelids either). I had to reapply several times just to get the intensity I wanted. I love the applicator just not so much the formula.

Best liquid liner for drugstores
At first I thought the brush was a bit awkward but once I've got the hang of it and knew how to work my way with it, it has done a job well done! I absolutely love this liquid liner because it is affordable and easy to handle! The only thing is that once your almost done with the product, it dries up and you have to keep shaking the thing to get more product. Other than that I love this eyeliner since I love liquid liners and I use it all the time!
The color may not be too pigmented which is a downfall but I just love the applicator. I use to use sephora's liquid liner's product with this brush only haha

Simone June B.
Jan 25, 2012
This is another eyeliner I love using. It definitely has staying power (compared to my Jordana liquid eyeliner). I can't really complain about this eyeliner. It's true to it's color and it is very easy to apply. I'll be repurchasing this product when I run out of my current one :)

just okay
this liner is definitely user friendly, liquid liner doesnt get much easier with the felt tip... but the felt tip is also the downfall. it dries out before i can even complete one sweep. i have to re-dip the applicator several times just to finish a line on one eye. especially if you have packed on the eyeshadow, the shadow will just absorb the liner! meaning you might have to go over it a couple times.

NOT pigmented enough
The color isn't pigmented enough - it takes three layers to actually look really black and not see through. I do wish the tip was thinner or more pointed to make a thin line or a wing easier, but not too big a deal. It just takes way too much effort to get a dark line, with having to shake that bottle 15 times and wait for the felt tip to resoak three separate times on each eye. It is a DECENT liner as it doesn't smear or flake off but there are so many other liquid liner options that you can get that are perfect in one swipe!
---