Lineur Intense Felt Tip Liquid Eyeliner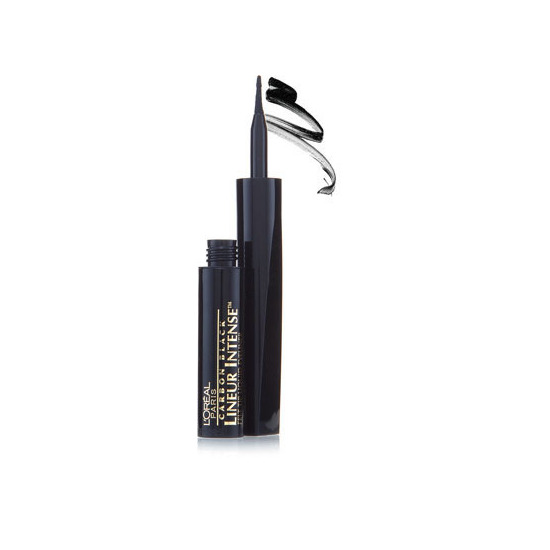 Rollover image to zoom
Reviews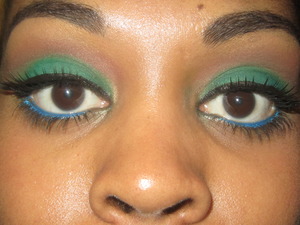 Love this eyeliner super pigmented.The felt tip is thin so you can apply a thin line . But you can easily apply a thicker line if you want. The long, flexible foam tip is easy to control glides on sooo smoothly and it is a very bold, and very pigmented . It lasts all day and doesn't smudge or fade. but this is not a This in NOT waterproof product
but either way love this product
check out the eye look that i did with this eyeliner

Sojourner W.
Aug 10, 2011
This eyeliner is AMAZING!
I bought this eyeliner because I heard rave reviews in youtube, and they were right! I use this eyeliner almost everyday and it's perfect for my top lid! The tip glides on sooo smoothly and it is a very bold, pigmented, black color (I'm wearing it in my profile pic). I haven't mastered the wing look using this eyeliner, but I'm working on it! I would really recommend this to a friend as well. :)
PROS:
- Pigment (Solid, Dark Black Color) - Applicability - Availability
CONS:
- Pricey (in some places)
xoxo Sojo
http://www.thesojochronicles.blogspot.com

Went through atleast two of these babies in the past year or so and I have to say I'm loving it. I love the felt tip brush applicator so it makes it easier to apply and you can draw as thin or as thick of a line you want. I would reccomend this product to anyone that is a beginner with liquid eyeliner or makeup in general.

L'Oreal Lineur Intense Liquid Eyeliner was my go to eyeliner for the longest time. It has a very easy to use felt tip applicator, is a very good black and fairly inexpensive for a liquid eyeliner. It does tend to fade and smudge at the end of the day and that is a huge concern for me when it comes to eyeliner. Otherwise, it is a great inexpensive drugstore liquid eyeliner.

Not a fan at all.
I've tried this eyeliner because of the hype. Frankly I didn't like it. It took a few tries for me to get the liner to appear black, and when I did seem to be successful, it didn't give a matte finish. It looked like painted plastic. I'm a bigger fan of the sephora's liquid eyeliner. Maybe i'm weird.

Sincerely P.
Jun 23, 2014
best liner ever!!!
I had seen so many girls use in this on Youtube and finally decided to purchase this. and I love it! I was using another one before can't remember the brand off the top of my head but this was way better. I was always looking for a darker and bolder black liquid liner and this one did it for me. I can do thin or thick lines and when I curl my lashes it doesn't flake off like my last one did!
sincerelypassionni.blogspot.ca

Love Love Love
This liquid eye liner is my favorite liquid liner. You only need 1 coat and its a great black. It also lasts all day. The felt tip also lets you create a line as thin or thick as you'd like. I don't really use liquid liners because it gets on my lashes and just makes a mess, but after using this liner it's my go to liquid liner because it doesn't give me that problem.

amazing liner !
i have used many eyeliners in the past, both high end and drugstore, and have to say that this is my favorite ! it is inexpensive, has nice simple sleek packaging and makes putting on liquid liner very easy. It delivers a nice black line and with a steady hand(i suggest you rest your elbow on a table or other hard surface)draws the perfect line ! it is not super liquidy, my friend thinks that it is too dry, but I like the way it works (:

Alexandra J.
Sep 19, 2011
Favorite Liquid Eye Liner!
I love this eye liner. The felt tip applicator makes it so easy for me to apply the liner. It was strange to use it at first, but then I got used to it and I don't want to use any other liquid eye liner. Also, the black is a very intense color; it stands out. Also, depending on how you hold the applicator, you can adjust the thickness of the liner that is being placed on your eye. I like that the handle is long so there are a few different ways I like to hold it depending on the look I am trying to achieve. It's a great affordable product. I love when they sell it in a double pack!
---