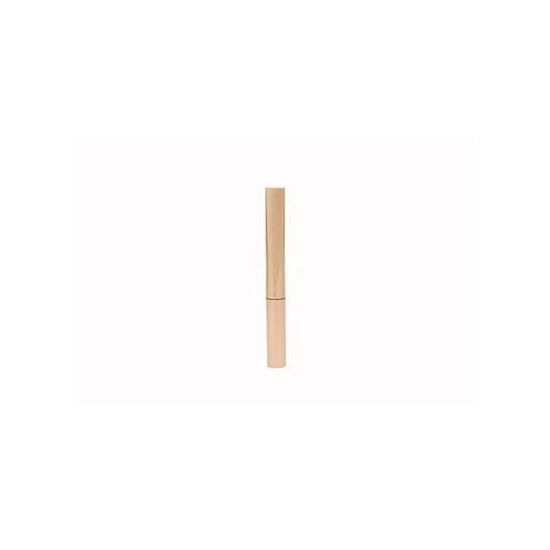 Rollover image to zoom
Reviews

Carbon Black Version
This is the closest thing I've found to the product I'm referring to: L'Oreal Carbon Black Lineur Intense. I saw JulieG713 on YouTube use this product, as well as others, and thought I had to have it! It took some getting used to at first (only a few tries) but this product is extremely easy to use and has a great texture and color payoff. You can easily wipe it away if you've made a mistake without ruining the rest of your work! It's affordable at just under $8. It will last you a good while and allows you the ability to make many different looks with ease! I would purchase this product again.

Excellent low-end liquid liner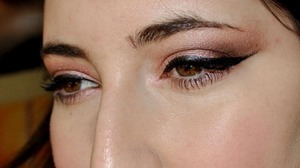 I was on the hunt for a cheaper substitute for Lancome's awesome 'Art Liner' Liquid Eye Liner. Great product, but at around $27, I needed a less expensive alternative. I'd heard raves about L'Oreal's liquid eye liners so I decided to give it a show. I believe I spent around $7, and the product lasted me for 9 months with basically daily use, not bad right?
The felt tip is really thin and smooth; my lines were crisp and clean! It was easy to fix mistakes I made and take the product off with basic makeup remover. It showed up as a shiny and rich pigmented black on my lashline that made my brown eyes pop!

Average
I read about this product in Allure magazine and decided that it would be the next liquid eyeliner to use. It was pretty good, I wouldn't say fantastic though because sometimes it would crack and the look I'm going for is a smooth line right? But as far as long-lasting, the formula worked like a charm :)

MY HG LIQUID EYELINER!
I have been using this liquid eyeliner for over 10 years, yes that long! and i love, love, love it! i use both colors Black Mica but Earthen Rock Brown has been a more favorite color. Its very easy to use and does a great job doing the cat eye and wings with no problems. This is not a waterproof eyeliner, so it will indeed smudge (if you rub it with your fingers) or rub off if you cry or get wet in the rain, etc. It has a great staying power on me none the less, i put it on 7:00am, and by 7:00pm later that evening, its still there as if i just applied it. I hope they never discontinue this and hope they come out with a waterproof one someday. This is a great product for me.

This is a fabulous liner. I love it because of the nice, easy to use felt tip. It makes creating precise lines easy and fun. The tip gives you good control of how you want your liner to look. I espeially love how I can get close to the inner corner with ease and I can make my line as fine or as thick as I like. I also like the blackness of the color.

This eyeliner is great for the price! It glides on smooth and black and last all day (even with my oily eyelids). The only problem is the formula may come out watery and the color a little faded. To solve this problem, you put the brush back in, give it a shake, and re-line.
This product does its job, giving you a liquid eye liner look that lasts for a lower price. I would buy this eyeliner again and reccommend it to those who simply can not buy the outrageously priced liners.

I read felt tip and didn't look at the picture - I was expecting a brush tip - but that's my own bad for not looking. I bought this because I saw a blogger I liked saying how good it was -
:| The lines I make ARE pretty crisp for such a beginner (exact- first time) but when I tried to wing it , the lines kinda got wiped away by the felt tip of the eyeliner ! Kinda like writing on the white board with a marker and another marker goes on top? Then you kind of got that erased effect? That's what happened to my wing!
Also there appeared to be kind of clumps at the tip? I'm not sure if it affected anything but it just looked to be in the way. I'd like to try this again and see maybe I'll improve - and now I want to buy one with a BRUSH felt tip liner haha ,
good day!~
edit: water can take this off, wow. might be bad as it rains in vancouver all the time, but that's pretty cool 2ndedit: water doesn't fully take it off and if i'm wearing mascara - I need a remover anyways! :S the water removal only gave me PANDA eyes over my panda eyes! haha :(

It's alright.
It's a very precise line when you first use it. However, when you go and wing it, the color just gets wiped off and the color doesn't show. =/ I guess the formula is too watery. I like it but it's not good for making wings, I would not recommend if you want this product to make wings because it won't make them.
---