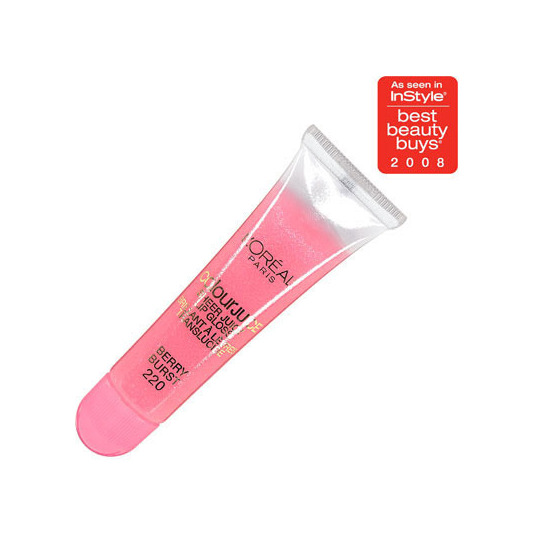 Rollover image to zoom
Reviews

They aren't perfect but they are good. They have pretty colors and packaging. They are REALLY heavy on my lips. They are OK. They could be way better. Make them thinner and less heavy.

Keeps lips shiny, but very sticky.
I cannot wear this lipgloss with my hair down because my hair sticks to my lips! It's really sticky on. And when I lick my lips, it get gooey. I don't like it at all.
The only reason I am giving it a 3 is because the shine lasts long. But that is because it's quite sticky...

LOVE
I love this lip gloss Watermelon Crush is a beautiful shade, glides on smoothly and keeps lips moisturized. I will admit it is a bit on the thick side, but I have been using this for years and I just love it.

I like this because it's long lasting. Although the color is a pretty pink it goes on pretty sheer so I use it more for a gloss as opposed for color. The applicator also makes it pretty difficult to get the gloss ONLY on your lips. If you're using a dark color or bright color, I suggest a lip brush for easier application.
---