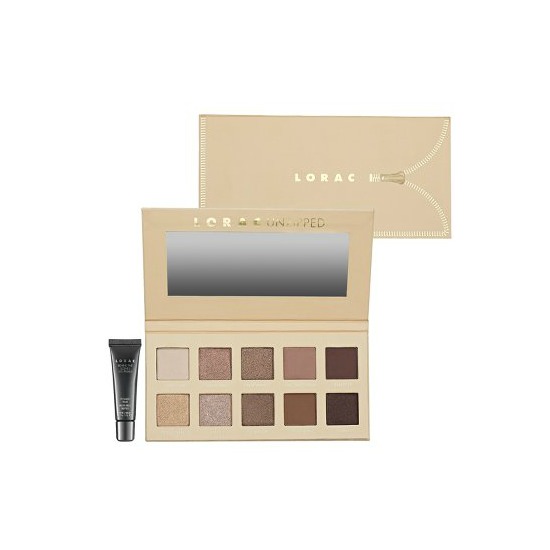 Rollover image to zoom
Reviews

Wonderful!
The pigment of this is simply amazing! In fact I wish I would of discovered this first rather Urban Decay's Naked 3! I find that the pigment is much stronger than the Naked 3 and has little to no fall out!! One thing that could be better is wear time. I noticed under hot conditions this does fade which is why I gave this a half star off. Other than that- spectacular product and worth the price!
I love it!
I was pretty undecided on which palette to get, the lorac unzipped or the urban decay naked 3 palette. luckyly sephora was sold out of the naked 3 which gave me a chance to really look at this particular palette. I swatched all the colors of both palettes on my hands and noticed the rose colored shades of naked 3 just kinda blended in with my skin and most of the shades were glittery. To me the unzipped palette kinda seems like a 'grown up' way to do a nude eye without having the frosty shades of the other palette. so I decided on the unzipped palette, and LUCKLY is was 20% off so instead of 42 dollars I paid $32. at first when I applied the shades to mu eyes I was a little scared it would've been too warm for my cool undertone but wow did these colors make my green eyes pop! it's sooo pretty, this was my first lorac purchase and I gotta say I'm curious to try some of their other products.

Jacqueline H.
Jan 05, 2013
LORAC is one of my favorite makeup lines. It was developed by Makeup Artist Carol Shaw with the specific intent to address grievances voiced by her clientele. LORAC's line is straightforward, simple and approachable. If there's one thing that I cannot stand, it's a makeup line that completely over saturates their own line by mass producing a new collection every other day. UGH
I'm not a big 'neutral' lover, but I must admit, I really like this palette. The shadows have great pigment and and different finishes. The Unzipped palette also comes with their shadow primer, Behind The Scenes. This is a good primer; It's lightweight, and it does not have an overly oily, or a dry type of matte feel on the eyelid. I would purchase this primer again, it's a solid product.
That being said, there is only one small thing that I take issue with: I feel the colors are too similar. Besides the finish, the only thing that separates the colors is the depth of the particular hue. Even though it's a neutral palette, there could have been a better gradation of colors within this palette. Kind of disappointing, but this a great palette to own. Kudos to Carol Shaw for staying true to her vision. Across the board, I have to say that LORAC is a great line.

Fancy that nude
I own almost all the variations of this unzipped line. I am a neutral lover and do own the original Naked palette. I like this one better because 1)the shimmer is not as strong 2)the color selection I prefer more 3)it blends easily. I find the colors that others may find are not wearable are the ones you would use to smudge on your lower lash line or in your outer V area. I reach for my Naked less and less. The LORAC palettes do give off a little powder fall out but nothing comparable to that of an inexpensive drugstore product. I would recommend this!

Hype
I love this palette! It suits me much better than the Naked I palette which I also own. I like that there are an equal amount of matte and shimmer shades. My biggest complaint with Naked palettes is the lack of matte shades so I was glad that this palette has more. The colors lean more toward the pink/burgundy side than Naked and I love how well they blend. I always get compliments on my eyeshadow when I'm wearing this palette. I use the white shade almost every day on my brow bone no matter what kind of shadow I've got on. I also like the eye shadow primer that came along with this palette much better than my old standby Urban Decay. It's creamier and seems to blend better. I'm going to buy in full size when I've used up all my other eye primers.

LOVE this!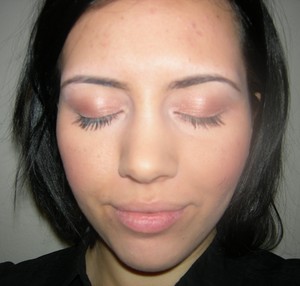 I absolutely adore this product! I usually don't like palettes because in the past the quality wasn't there and you didn't get a lot for the money. Plus, some of the colors in the palette were inevitably not wearable. I took a chance with this palette and it is amazing! I really like how its more brown/gold/pink focused because most other palettes have grey/black colors and I can't wear those because they make my eyes look small.
I wrote a review on my blog on this palette because I believe in it that much and all of the wonderful makeup looks you can get from it. If you're on the fence about this product, I say take a chance on it! You won't be dissapointed!
<3

Rich Pigment Eye Shadows In Wearable Shades!
I don't get too adventurous with my eye shadow (no crazy blues, purples or greens...), which is why I like this palette. I can create endless combinations with shimmer and matte neutrals: there isn't a shade I wouldn't wear. I also swear by the eye primer that comes with the palette, even the shades are pretty rich on their own. I like to stay out late and I like it even better when my eye makeup lasts all night, too!
---